The surrogate whom Kanye West and wife Kim Kardashian West hired to carry their third child is pregnant, sources confirm to People.
"The entire family is over the moon. Kim had been looking for a surrogate for months until recently when she found the perfect candidate," a source tells People.
"Given her health scares in the past, Kim felt the need to hire a surrogacy agency that helped serve as the liaison in finding a healthy woman who would be a great surrogate option for her and Kanye. Both of them have been super involved in the process."
The reality star/entrepreneur has been open about suffering from placenta accreta during her two pregnancies. The life-threatening condition occurs when the placenta attaches to the womb, making it difficult to give birth.
"My doctor had to stick his entire arm in me and detach the placenta with his hand, scraping it away from my uterus with his fingernails. How disgusting and painful!!!" Kardashian wrote in her blog about giving birth to North. "My mom [Kris Jenner] was crying; she had never seen anything like this before. My delivery was fairly easy, but then going through that — it was the most painful experience of my life! They gave me a second epidural but we were racing against time, so I just had to deal."
The source continues, "They want everything to be perfect and for the baby to be extremely healthy. They don't want any complications and Kim is providing an ideal eating regimen and diet so everyone knows what the baby is consuming before it's born."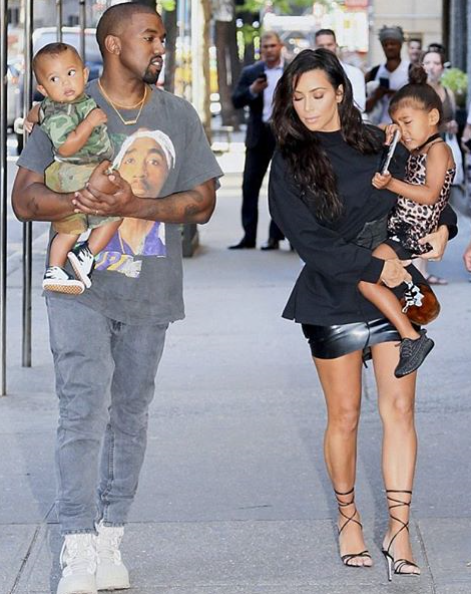 Kardashian West, 36, and West, 40, were married in May 2014. Son Saint is 21 months old, while daughter North turned 4 in June.
www.primenewsghana.com/ Ghana News