Prior to the attack in Grand Bassam in March 2016, domestic Security Services in Cote d' Ivoire, Senegal and Ghana were informed by French Intelligence of credible information of an imminent attack.
Yesterday's formal notice from the Ghana Police of planned attacks by bandits in the Upper East Region has now confirmed what has been suspected for some time now. This illustrates poor information security among Ghana Police Service whilst posing a question of timing and opportunity.
Following on from the most deadly attack in Burkina Faso in June and international leaders meetings, Ecowas Security meeting today and the backdrop of a French phasedown, older elements of al-Mourabitoun with Al-Qaeda in the Islamic Maghreb (AQIM) will see the obvious advantage of hitting new geography. Ghana is now the prize as the conflict enters a new phase, which will certainly test the resolve of international and local leaders as President Akufo-Addo chairs the summit meeting today in Ouagadougou.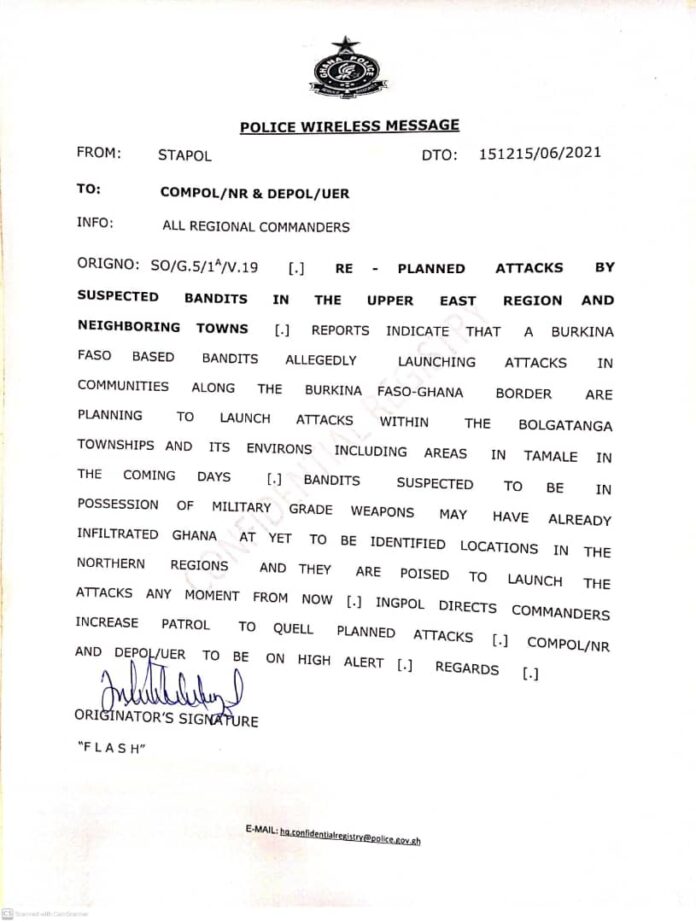 The continued expansion of the threat from the tri-border area of Burkina Faso and its creep southwards is a logical progression of an opportunistic adversary. Our own investigations along the Ghana/Ivorian/ Burkinabe border in early 2021 highlighted the strengths and weaknesses of the state's capability but was reflective of the environment then. A distinct set of factors have since arisen. (If) Ghana is to be attacked by a single active unit, it will have planned and chosen its target in advance. Previous spectacular attacks demonstrated the resourcefulness, capability and commitment of operatives. These Active Service Units are highly committed and with the emergence of a suicide bomber in Goa in 2017 (killing 77 and injuring 115 and from the same group), the latter may prove to be a more effective delivery, drawing less attention, better definition and infiltration of the target area and the favoured spectacular.
If the jihadist insurgency is on the ascendancy as international assistance falters in favour of political priorities and upcoming elections back home, a stronger regional response is now required and today's ECOWAS statement significant. With gold revenues estimated to be worth $20million annually to insurgents, Ghana is certainly a prize but can a regional security response prevail where the UN's MINUSMA and its 18,318 personnel have failed since 2013.
Whilst GAF have been bolstered by the deployment of 77 APC's in March 2021 and increased funding, operations and training with the assistance of respective international partners, the first contact principle has yet to be tested as does Ghana's domestic intelligence agencies. In the backdrop of increasing political, security and socio-economic instability within the region whilst confronting increased lethal violent armed crime at home, the timing of an attack now would concentrate the world's focus on Ghana as it tries to emerge from various crises. Will it stumble as the 'when' question looms larger than ever before?
--
IntelAfrique is a Political and Risk Advisory firm based in Accra.