The Northern Regional Security Council, REGSEC has placed a partial ban on the use of motorbikes in the Chereponi and Saboba districts of the North East Region.
This follows the resurgence of violence between the Chokosis and Konkombas.
Two Konkombas were killed while a Chokosi suffered gunshot wound in the renewed communal clashes which started on Saturday, 18 May 2019 at Naduni where feuding locals prevented each other from farming a disputed land.
The incident spread to other communities on Sunday.
In a statement issued and signed by the Chairman of the Northern Regional Security Council, Mr Salifu Saeed on Tuesday, 22 May 2019, REGSEC disclosed that health workers, teachers, public servants and women have been exempted from the ban on motorbikes.
REGSEC also assured the residents that the security agencies have put in place adequate measures to protect them.
Chereponi : Teachers and health workers flee to Tamale
Government and health workers are fleeing from the North East Regional district of Chereponi and Saboba to Tamale as renewed clashes between Kokombas and Chokosis intensify.
This comes at the back of periodic gunshots between the feuding factions, several communities have been burnt in the four-day clash.
In the latest incident, the Chereponi district coordinating director was attacked.
Speaking to Joy Fm some workers said, "I could hear gunshots just few kilometres from my home. We are leaving to Tamale. For the moment we cannot pass through Saboba so we are passing through Togo to Tamale''.
''As at Monday we were supposed to conduct our second mock for JHS pupils, but as result of the conflict we have to postpone the mock and these days the schools are not in sessions. Before you wake up the people are always fighting, gunshots here and there, no security has been beefed up''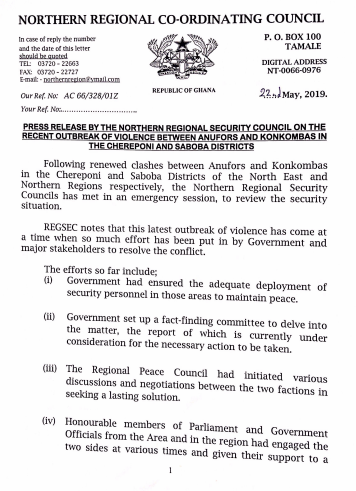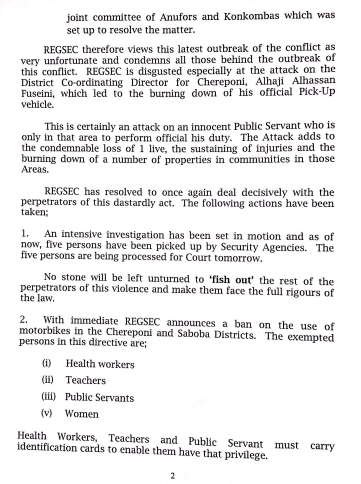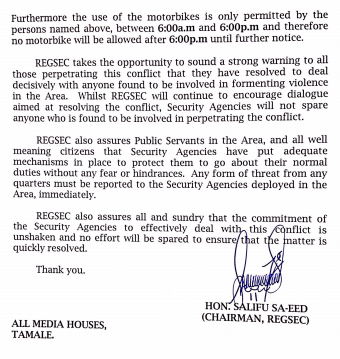 READ ALSO : 
For more Ghana Headlines visit primenewsghana.com