Deputy Minister of Health, Tina Mensah has disclosed that the government is committed to investing in health and social systems vital for improving care and services for people with glaucoma across the country.
According to the Minister, glaucoma continues to be second to cataract as the cause of blindness in the world, but the number one cause of irreversible blindness in the world.
The Minister who doubles as the Member of Parliament for Weija-Gbawe constituency said the Ministry has opened free testing at hospital facilities for the treatment of the glaucoma diseases.
Speaking at the press launch of the World Glaucoma week celebration under the theme "Green-go get your eyes tested for glaucoma, save your sight'' today, the Minister assured Ghanaians that :
''The Ministry of Health together with other stakeholders will continue to work so hard in promoting a glaucoma free society nationally and improve public and professional attitudes towards the disease. Additionally, the government of Ghana and Ministry of Health are committed to invest to health and social systems vital in improving care in services of people with glaucoma''

''It is hoped that as educational efforts increase, the economy improves and the burden of certain disease reduces. The rate of every glaucoma diagnosis decreases in Ghana'', she added.

READ ALSO:Avoid handshakes as means of preventing Coronavirus – Health Minister urges Ghanaians
The Minister further indicated that the Health Ministry will continue to play a key role in the fight against the disease to ensure that citizens do not lose their sight needlessly when all they require was to undergo simple screening to either undergo medical or surgical treatment to save their sight.
On his part, the National President of Glaucoma Association of Ghana, Mr Harrison Abutiate called for government's support to help the Association to curb the glaucoma diseases in the country, especially in the rural communities.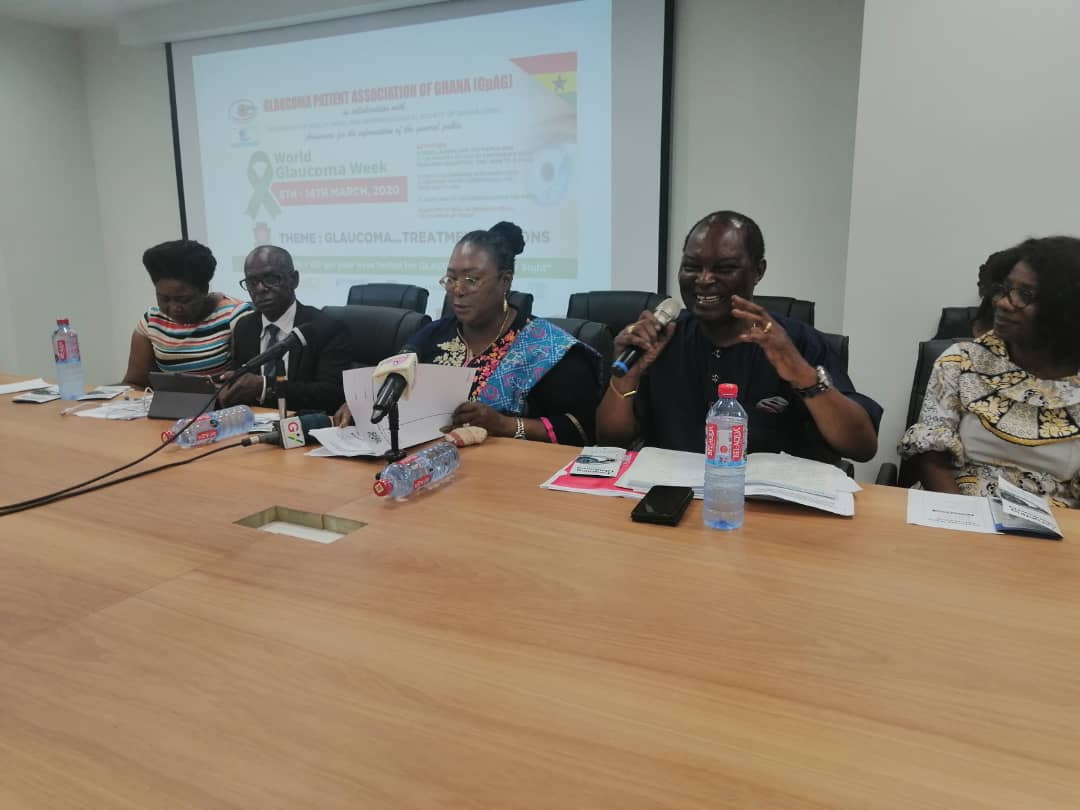 He said about 700,000 people are affected with glaucoma which has resulted in 60,000 people getting blind due to the lack of health screening.