Government

Secretarial School, GSS on September 18, 2018, embarked a 'float' through the principal streets of Accra to create Awareness about the school.
As part of the Secretarial School SRC week celebration, students and staff members hit the streets to indicate to the general public their existence and the prefered choice for secretarial courses in Ghana.
The Government Secretarial School was established in 1952 at Cantonments, Accra, by the then British Colonial government of the Gold Coast under the governorship of Lord Listowel. The school was established as part of the Africanisation policy to train high calibre secretarial staff for the civil service and other public sector organizations. The first Principal was Miss Alice Morgan, an European professional secretary. The school started with three female students.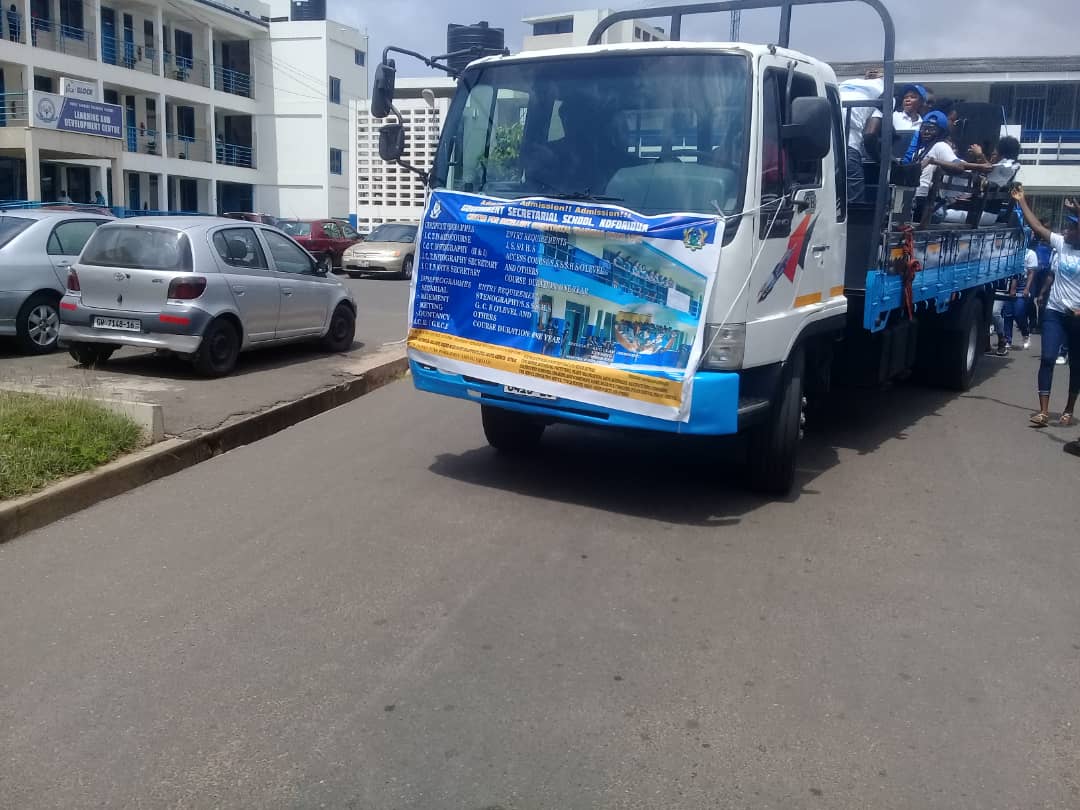 The training was for duration of three months and comprised of Shorthand, Typing and English Language. In 1957 the enrolment increased to 40 students made up 10 young men and 30 women. Since its establishment, the school has trained students from other African countries including Uganda, Namibia, Zimbabwe, Zambia, Kenya, Swaziland, Tanzania, Gambia, Cameroon and South Africa.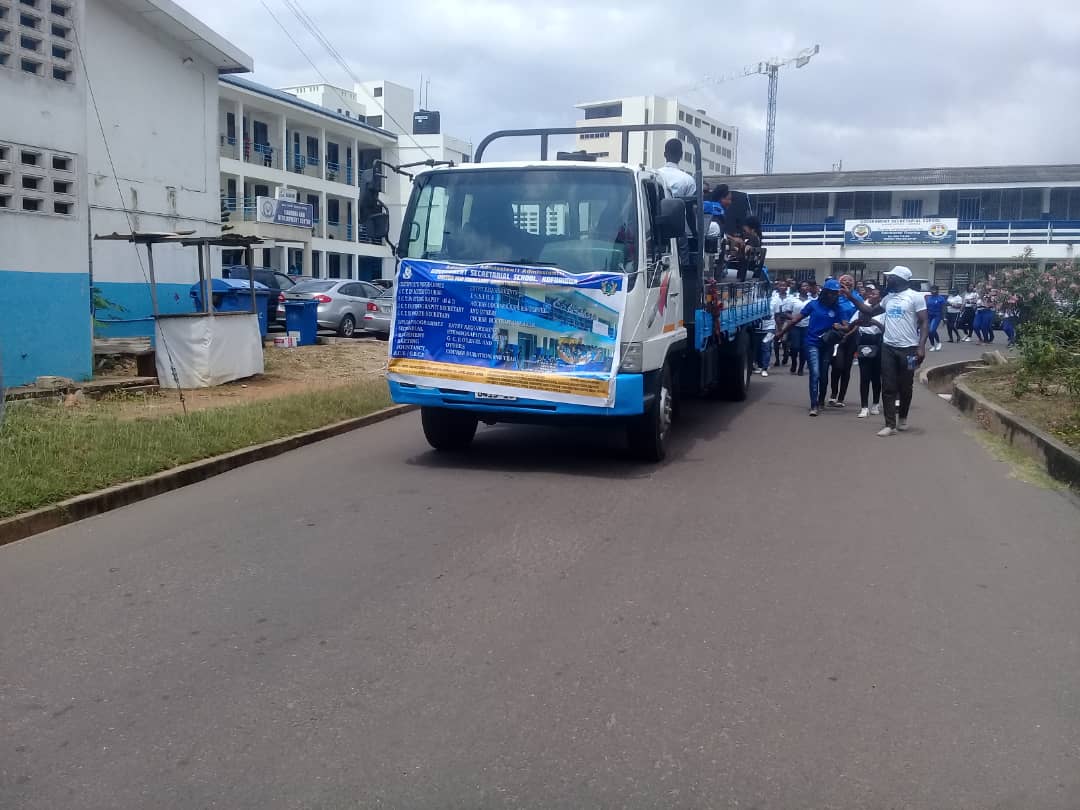 GSS currently has 6 campuses across Ghana ( Accra, Ho, Tamale, Koforidua, Kumasi Sekondi)