The Ministry of Information will hold a Public Lecture as part of the maiden Constitution Day celebration on today January 7.

The lecture on the topic - "Constitutionalism in Ghana's Fourth Republic Towards Functional Performance" will be delivered by the Rector of the Ghana Institute of Management and Public Administration (GIMPA), Professor Kobina Bondzie Simpson at the Ghana Academy of Arts and Sciences in Accra.
A press statement by the Ministry of Information released on January 3, 2019 said the day is in recognition of the commencement of the 4th Republican constitutional dispensation on January 7, 1993.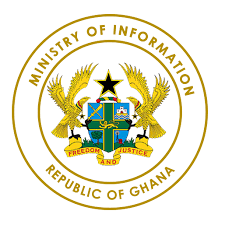 "It is also set aside to acknowledge the country's collective efforts at ensuring that the tenets of democracy, rule of law and principles of constitutionalism are upheld," the statement said.
The lecture will be broadcast on major media platforms and the Ministry of Information's social media handles.
Read also: Information Ministry to hold public lecture on Constitution Day
Ghana News: Latest news in Ghana