The Gambian government is to auction cars and luxury planes of the former leader, Yahya Jammeh via online.
Jammeh reportedly left behind five planes and 30 luxury cars including Rolls-Royces and Bentleys.
AFP reports that on the tarmac of Banjul airport, one can find a Boeing 727, a Bombardier Challenger 601 and a Soviet-era Ilyushin Il-62M painted with the words "Republic of the Gambia".
All these planes are now covered by a thin layer of dust
The former Gambian leader who is currently in exile in Equatorial Guinea also left behind some plots of lands.
Selling to clear debt
The government is hoping to raise money from the sale of these assets and chooses to do so online. A date for the sale is yet to be decided.
"What we are doing as a government now is to design a web portal where all the assets would be posted," Lamin Camara, the finance ministry's permanent secretary, told AFP.
Gambia's justice minister, Abubacarr Tambadou says "As far as we are concerned, these vehicles, these properties were purchased with state resources. They rightly belong to the state."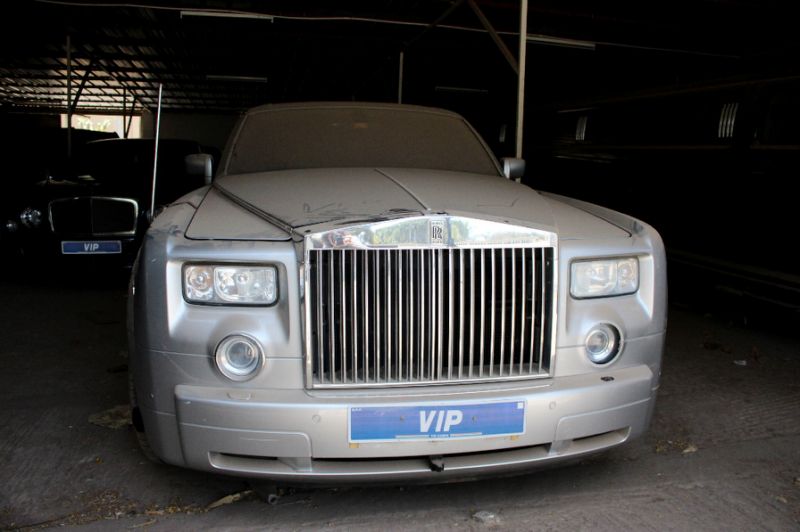 Jammeh's exit from power
Jammeh ruled the West African country for 22 years and was forced out of office in 2017 after he lost the 2016 presidential elections to the current leader, Adama Barrow.
Gambia's President, Adama Barrow is currently struggling to rebuild the broken economy of the country due to its debt stock with many of the borrowing sanctioned by the Yahya Jammeh regime during his tenure.
The country has been warned by the International Monetary Fund to avoid further borrowing to control its debt portfolio.
Jammeh is also accused of syphoning over $100 million before leaving office. Investigations are still ongoing to retrieve these stolen funds.