Prior to revealing her pregnancy with boyfriend A$AP Rocky, Rihanna kept her baby bump under wraps with 10 different stylish looks.
1 Rihanna was all smiles as she and A$AP Rocky left Pastis Restaurant in New York City on January 28, 2022.
The star kept her bump out of view while wearing a blue and black bomber jacket over a mini dress.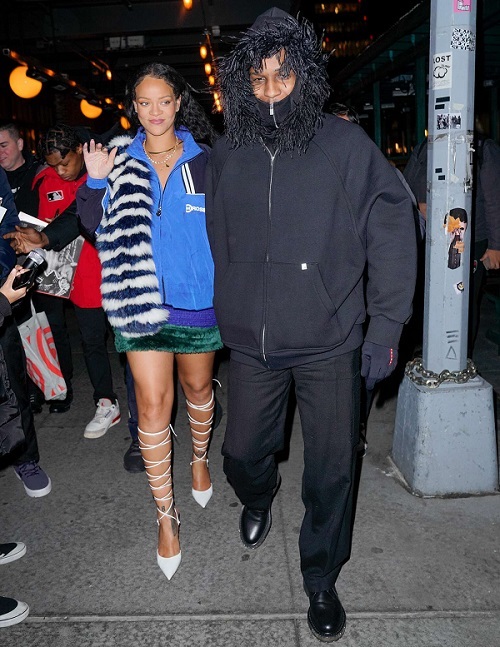 2 The "Love on the Brain" singer looked too cool on January 26 as she covered her bump underneath an oversized orange jacket and camo pants.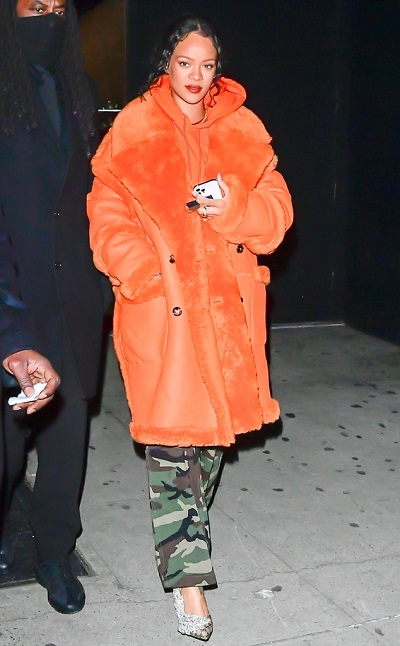 3 The pregnant singer kept her bump out of view as she rocked the leather-on-leather trend for a dinner date at NYC's hotspot restaurant Carbone on Jan. 26.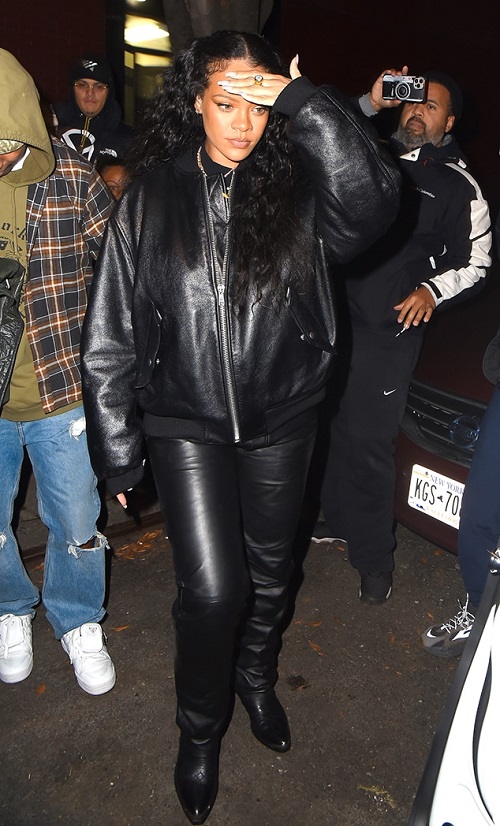 .
4 Rihanna kept her hands clasped together during her trip to Bridgetown, Barbados last fall. She donned an orange slip dress for a ceremony in her homeland.
5 The star kept her belly out of view on Jan. 22 in a red Balenciaga puffer accessorized with leather gloves, rhinestone earrings, and an R13 baseball cap.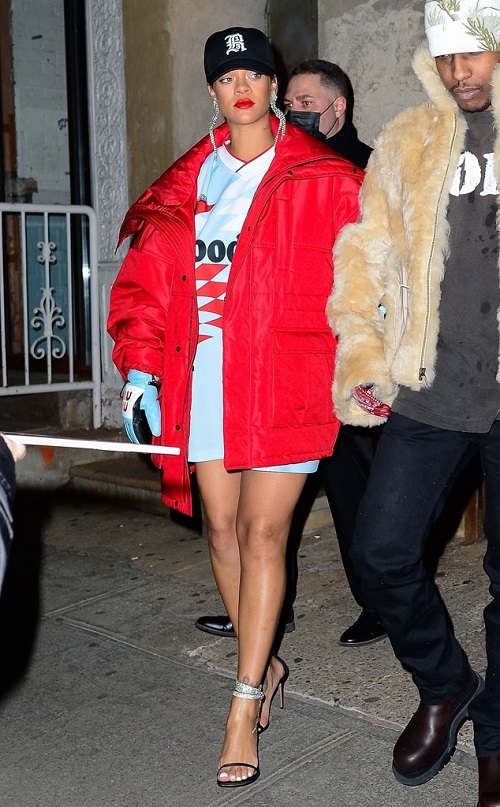 6 The "Umbrella" songstress continued to use outerwear to shield her stomach, wearing a loose-fitted, plaid jacket which she paired with blue leggings, ankle sock booties, and a Raf Simons hat on Jan. 25.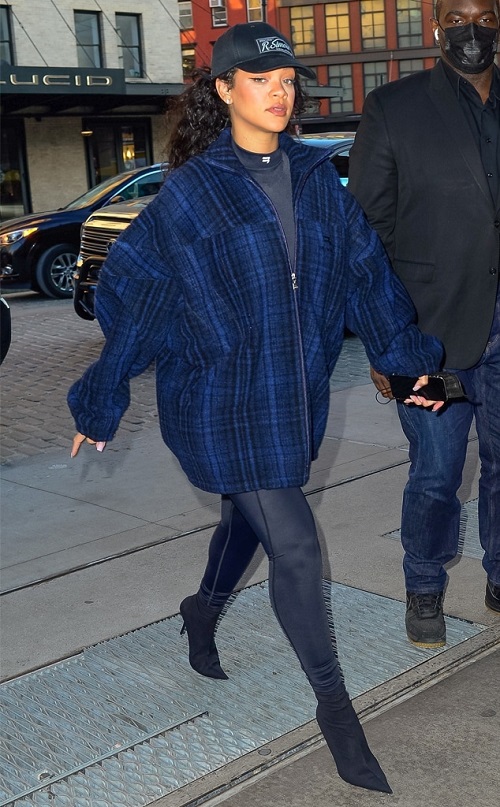 7 Rihanna was spotted leaving dinner spot Cipriani in NYC while sporting an oversized leather puffy jacket and loose-fitting pants.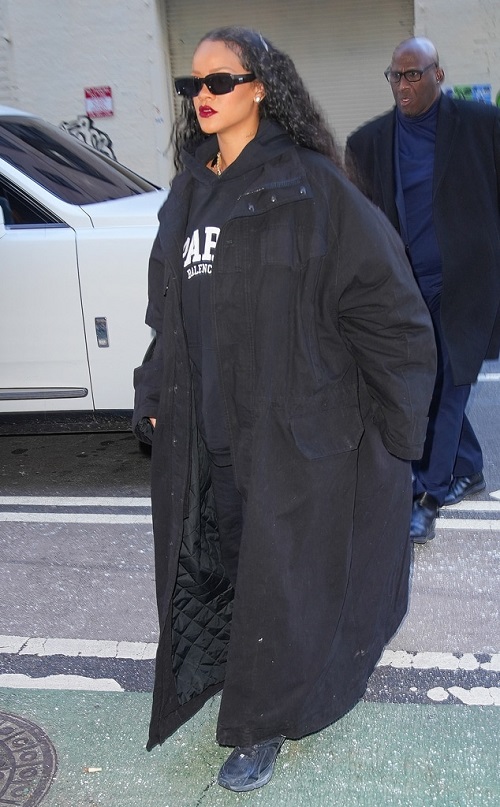 8 The Grammy winner stepped out on Dec. 2 for a shopping trip while wearing an oversized navy jacket with matching velour track pants.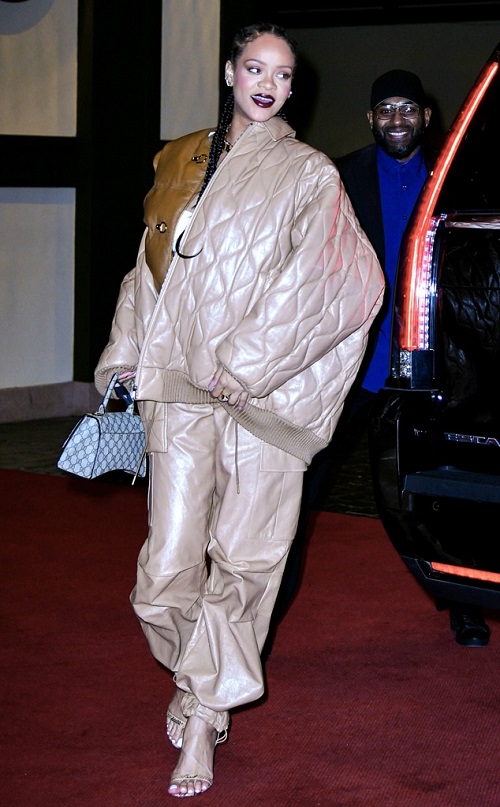 9 Rihanna concealed her bump on Jan. 12 with this chic Balenciaga look, which featured an oversized puffy vest over a black dress.
10 The star kept things casual on Jan 17. while wearing a pair of ripped jeans and a leather jacket that covered her bump.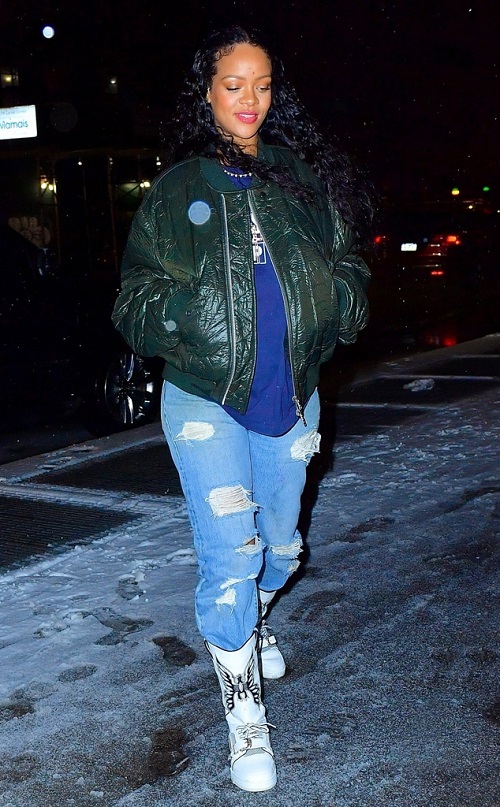 source: PEOPLE