Flagbearer hopeful for the opposition National Democratic Congress (NDC), Augustus Tanoh launched his campaign on Wednesday, October 10, 2018, at Anloga in the Volta Region.
Mr. Tanoh called on party supporters to rally behind him to reorganize the NDC to restore voluntarism, participatory decision-making, integrity, and transparency.
Upon entering the Volta Region for his campaign, he paid a curtesy call on the Awoemefia of the Anlo state as part of activities to kick start his campaign.

He was accompanied by delegates, polling station executives and constituency executives.
Goosie Tanoh is one of the over 12 aspirants including former President John Dramani Mahama, who are hoping to become the next flagbearer for the biggest opposition party going into the 2020 elections.

Mr. Tandoh has been working as a consultant and a developer of energy and industrial infrastructure while planning the revival of the agribusiness which he believes has the capacity to transform the countryside on a more democratic basis and define sensible parameters for state investment in rural development.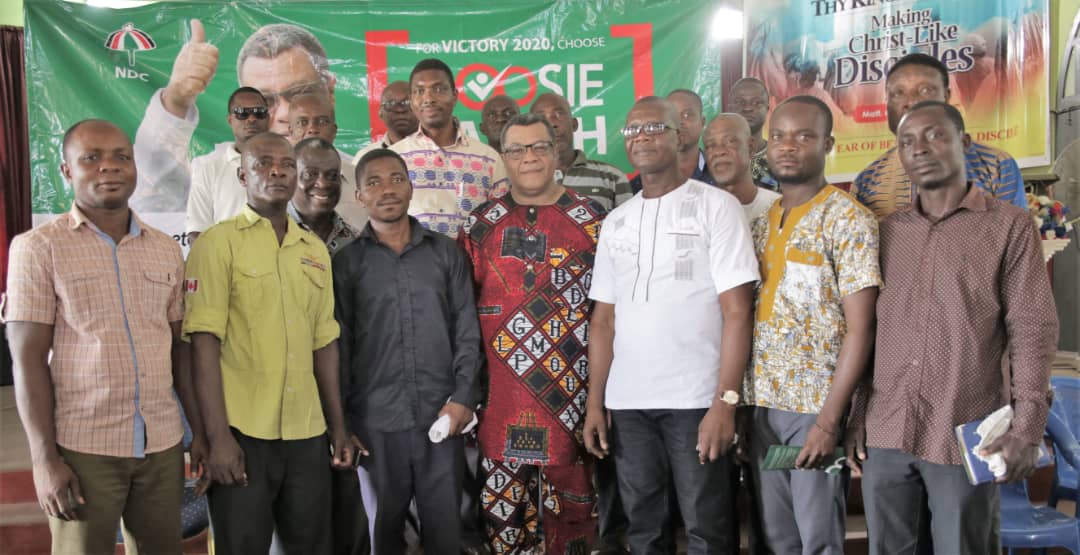 On August 30, 2018, Goosie Tanoh formally announced his decision to contest the flagbearer post of the NDC when he presented his letter of intent to the party's General Secretary, Johnson Asiedu Nketia.
Ghanaians, he said, have a choice to persist with bad governance or choose him to spark a change.

Latest political news from Prime News Ghana