Vice President Dr Mahamudu Bawumia on Saturday, September 30 commissioned the McDan Teshie Sports Complex in the Ledzorkuku Constituency.
He was joined by the Chiefs and people of Teshie for the commissioning of their Community astroturf.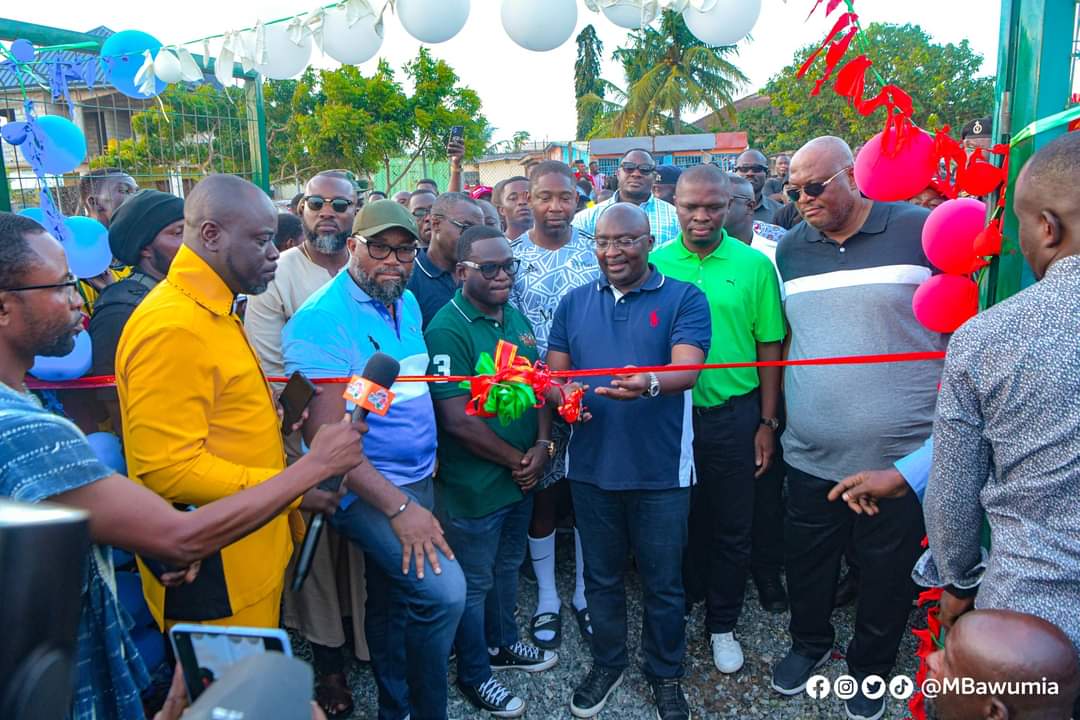 According to Bawumia, the construction of astroturfs for community sports and recreation, has become synonymous with our government, and this facility adds to the over 150 Astroturfs in other parts of the country, constructed since 2017, compared to the 3 Astroturfs in Ghana we inherited.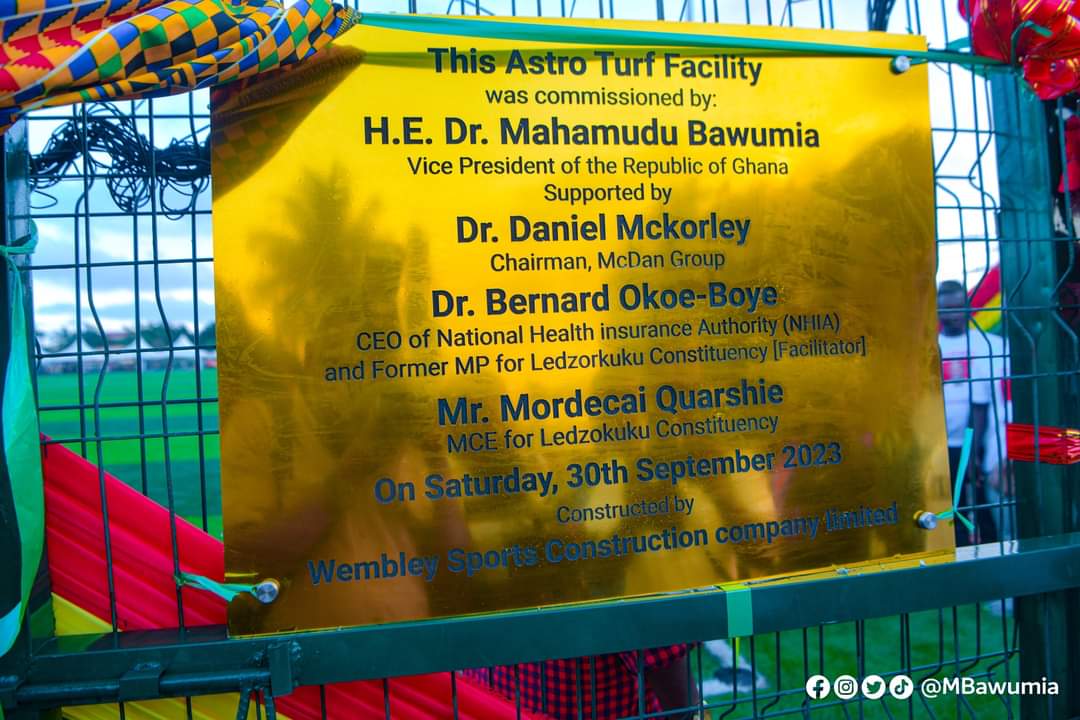 He also extolled McDan Group and its CEO, Daniel Mckorley, for financing the beautiful edifice, as well as to the CEO of NHIA and former MP for the area, Dr. Bernard Oko-Boye for his role in securing funding from the McDan Group as well as facilitating the project.