Former internationals Pierre Francois Aubameyang and Daniel Cousin have been unveiled as the new coaches of Gabon, by the country's football federation (Fegafoot).
They are both expected to fill the role made vacant following the departure of Spanish coach Jose Antonio Camacho at the end of his contract.
Aubameyang, father of Arsenal's Pierre-Emerick, and Cousin will have equal roles in the new set-up with a target of reaching the 2019 Africa Cup of Nations finals.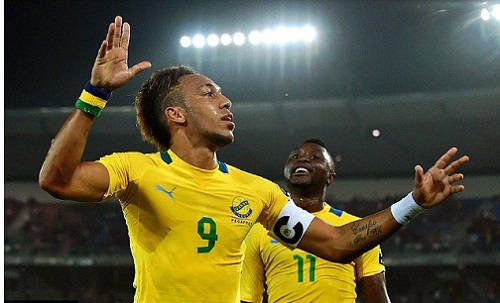 Read also:Amaju Pinnick re-elected as NFF President
"Given the urgency and the current situation, it was decided to constitute, around the Panthers of Gabon, group of coaches with a very good knowledge of Gabonese football and its environment," Fegafoot announced.
"Therefore, we have as national coaches, Pierre François Aubameyang and Daniel Cousin, while Françols Amegasse will act as General Manager.
Read also:FIFA bans three executives for life for roles in corruption investigation
Cousin, 41, formerly of Hull City and Glasgow Rangers played in France and Greece, scored 13 goals in 53 appearances for his country and represented them at the 2000, 2010 and 2012 Nations Cups.
As joint-hosts Gabon reached the quarter-finals of the 2012 Nations Cup, but failed to get past the group stage of the tournament on home soil in 2017.
Source: BBC