Belgium beat Tunisia 5-2 to automatically eliminate the North Africans from the Russia 2018 World Cup.
---
Both sides needed the three points as Belgium wanted to secure an easy qualification and Tunisia wanted to win and still have a chance of making it to the next round.
From the onset Belgium, their intentions clear after Tunisian defender Ben Yousseff made a rough challenge on Eden Hazard which resulted in a penalty.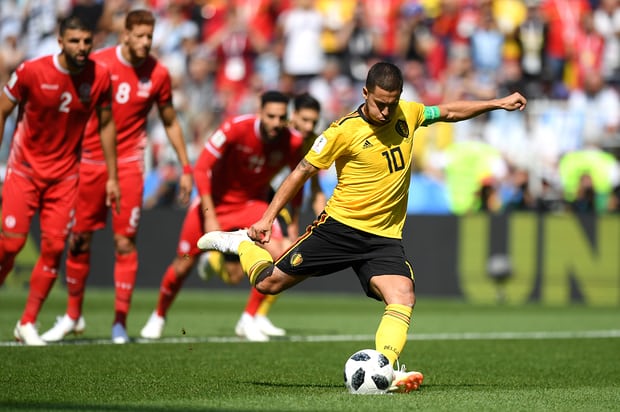 The Chelsea forward stepped forward and made it 1-0 to Belgium in the 6th minute.
A second goal came in the 16th minute after Dries Mertens played a long ball to Lukaku who drifted inside and unleashed a screamer to make it 2-0 for Belgium.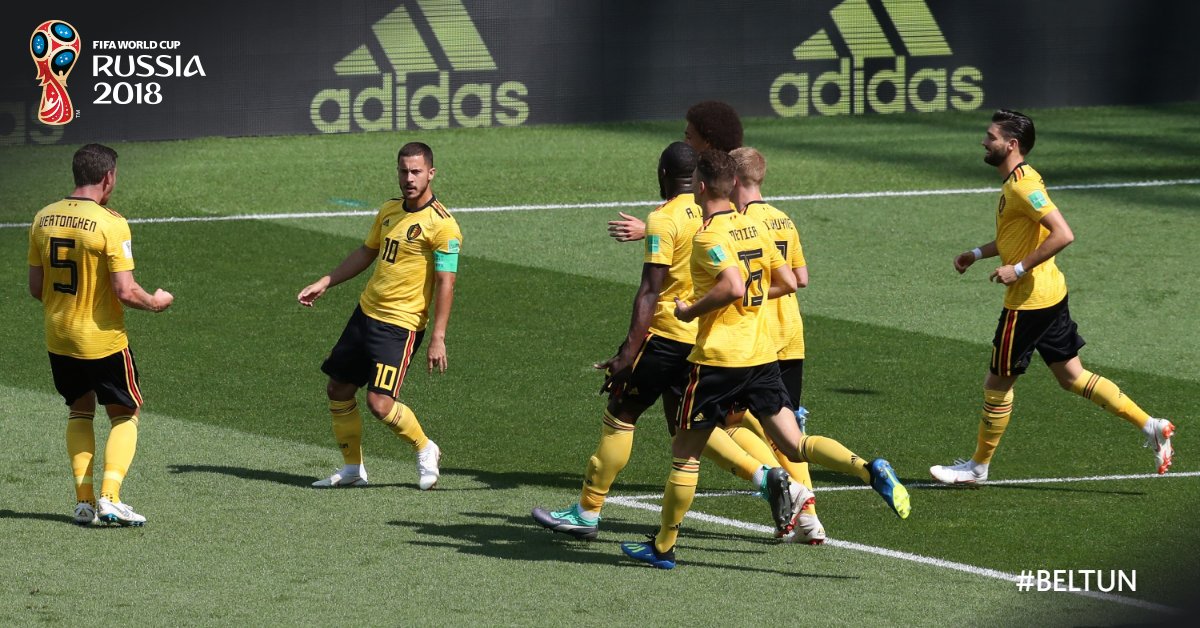 Tunisia, however, responded immediately after Bronn connected to head home a free kick from Khazri.
Belgium came out strong again and scored on the stroke of half-time as Lukaku calmly lifted the ball over the onrushing Tunisian goalkeeper.
In the second half, Belgium started from where they left off as Hazard scored a brilliant solo goal in the 51st minute to make it 4-1.
Substitute Michy Batshuayi was not left out of the party as he got his name on the scoresheet to make it 5-1 for Belgium.
Tunisia had the final say as Wahbi Khazri hit a precise pass inside the box to end the game at 5-2.
Read also: Russia 2018: Switzerland edge Serbia 2-1 to open up Group E
Tunisia having lost their first two games are out of the tournament.