The 245 Ghanaians who returned from Kuwait are undergoing screening at the Terminal 3 of the  Kotoka International Airport.
The returnees arrived on a chartered flight today, Saturday, May 23, 2020.
A chief legal advisor at the National Security Secretariat Osei Bonsu said the returnees have already been tested in Kuwait and they tested negative.
"About two weeks ago we started planning for this particular operation, Operation Return Home, and a number of things were considered. One was where they are coming from and the kind of conditions they must come with. Some of the discussion was that they need to be tested."
READ ALSO : Ghana gives Kuwait permission to deport 245 Ghanaians despite border closure
He said they are also running their tests on them, with this he believes they coming into the country is at a reduced risk.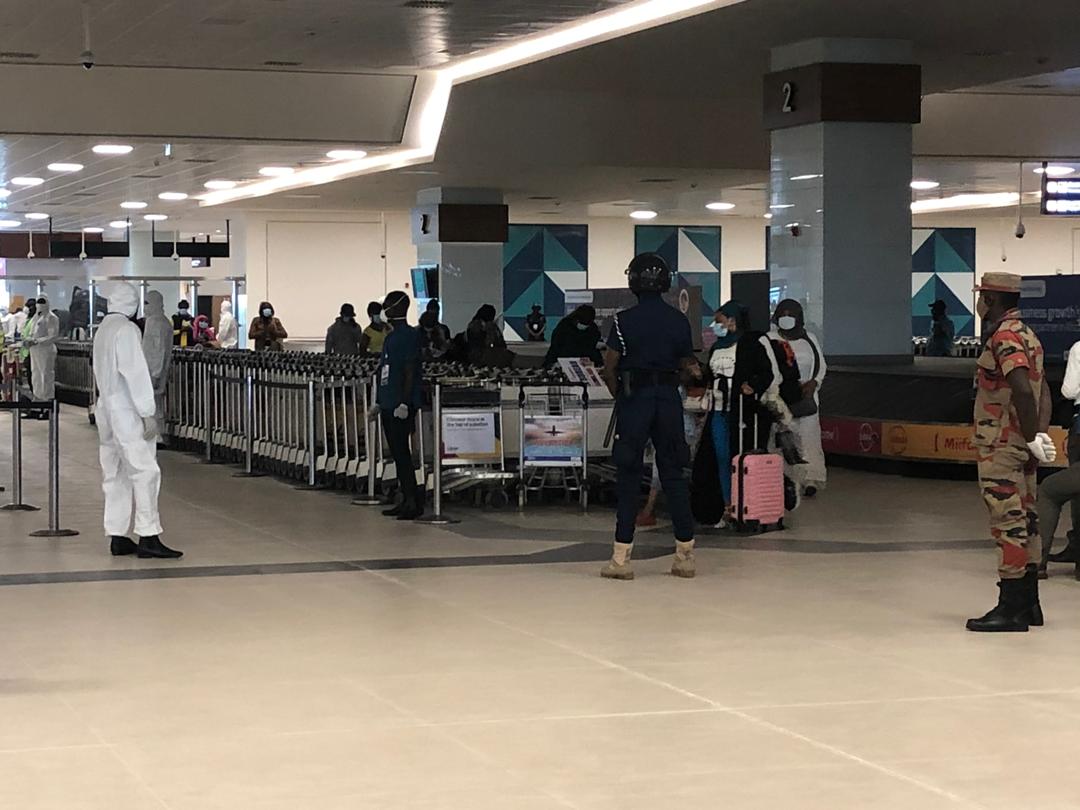 The government of Ghana granted the government of Kuwait permission to send home some Ghanaians who are currently in their country.
The Ghanaians numbering 245 are in the Asian country and will now be brought back to Ghana.
This was made known by the Minister for Information Kojo Oppong Nkrumah in a press briefing on May 21, 2020.
"We have closed our borders, but government through the Ministry of Foreign Affairs have contacted Ghanaians outside who are stranded. So we have gathered data from all over the world. Government of Kuwait has asked to deport some 245 Ghanaians without papers. They will come with a chartered, we have closed the borders but there are exemptions. Government has given permission to Kuwait to bring all the 245 Ghanaians and they will arrive on May 23, 202