Some agitated Ghanaian traders are threatening to burn down shops owned by Nigerian traders along the tip-toe lane in Circle.
Reports indicate about 30 shops owned by Ghanaian traders have been broken into and destroyed by some persons who the furious Ghanaian traders believe are Nigerians
 They are accusing their Nigerian counterparts of attempting to take over their properties. The traders say the reason for the demolition is to pave way for a Nigerian who is trying to build a shop.
Read Also: A/R: Police to meet GUTA for peace talks over attacks on foreigners today
A Ghanaian trader noted most of his items had been stolen, "this morning, I had a call here that there is a demolition going on, I rushed here only to come and find out the AMA sub-metro team around with their men breaking, just destroying everything here. This is my shop and my laptop, my phone, and everything is gone. We have been selling here for so many years over here, for more than thirty years."
"Early this year we detected that they are building some stores behind us and they started to demolish the place. Finally, we called the AMA and they came to demolish the place. The building is owned by a Nigerian. And they have bribed our leaders, and they want to by force-move us from here," he lamented.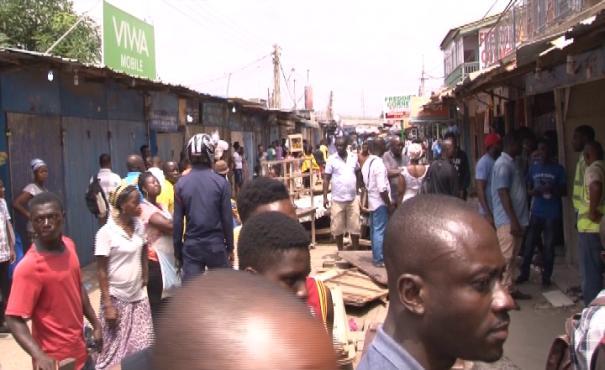 Another trader also said," I was in the house when I received a call that there was a demolition going on at Circle, unfortunately, this is what I came to meet. I sell accessories and do mobile money so by the time I closed, I left everything including my money and phones here. They have broken my lock and taken my money, my phones, and everything, because of these Nigerian guys I have lost everything, the owner of the store is a Nigerian man.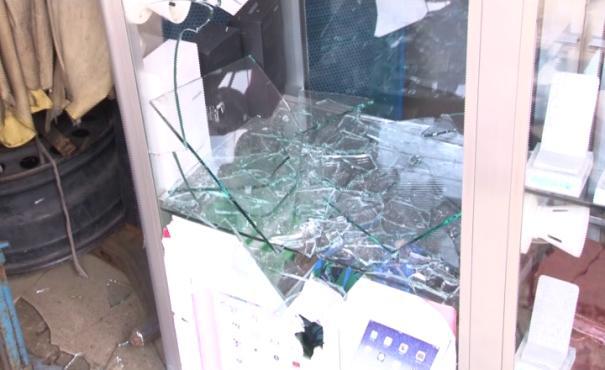 Some Ghanaian traders have in time past expressed concerns about the high rate at which they say Nigerian traders are taking over their jobs. In July 2018, some unidentified traders believed to be members of the Ghana Union of Traders Association (GUTA), closed down more than 30 shops belonging to Nigerian businessmen in the Suame business enclave in Kumasi, alleging that the Nigerians engaged in retail trade in contravention of the law.