A fifty-nine-year-old fake doctor who has operated for over 20 years has been grabbed by the Kwabenya District Police with the help of Medical and Dental Council.
Kenneth Kwame Kwarteng was apprehended during one of his abortion operations on a seventeen (17) year old Senior High School final year student with a seven weeks old pregnancy.
Speaking to journalists at his clinic at Ashongman Estate Last Stop, the fake doctor who claims to be a trained nurse accepted he has been operating illegally for over 2 decades with no permanent staff members. He works alone without the assistance of a nurse, a laboratory technician or any auxiliary staff members. he does not keep records of his clients.
According to Kenneth Kwame Kwarteng, he performs at least three abortions a year, with the assistance of six part-time workers.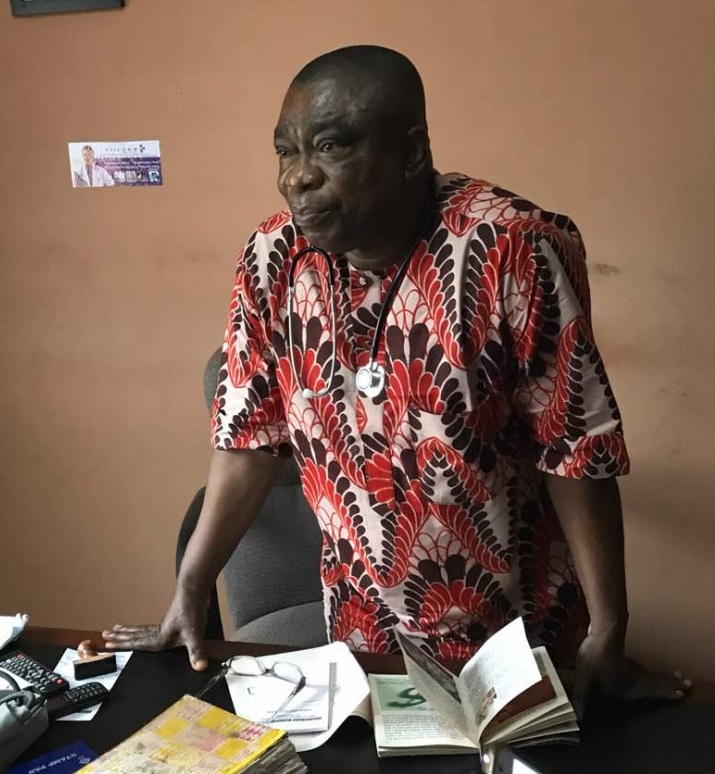 Upon arrival of the Police, representatives of Medical and Dental Council and journalists, no better hospital equipment were spotted in the clinic
Meanwhile, the clinic Obaahemaah had Register General's certificate dated  June 23, 2015, and one from the Environmental Protection Agency (E.P.A.) to operate a ten (10) bed capacity clinic also date April 2017.
A further probe led by the Police CID also revealed that the fake doctor started his practice at Agbogloshie and later relocated to his current location. 
Ghana News: Latest news in Ghana