Today marks the fifth anniversary of the June 3, disaster that rocked the entire nation.
On June 3, 2015, Ghana was thrown into a state of shock and mourning, following the heavy downpours that claimed over 150 lives. The flood disaster brought myriad of hardship to a huge number of Ghanaians after hours of rainfall.
The effects of flood waters have become a perennial problem in Ghana dating back from the early 1990s. Undoubtedly, the torrential rain that hit some parts of Accra on June 3 was the worst tragedy to befall the nation.
Hundreds of commuters were trapped at the Goil filling station around the Kwame Nkrumah Circle during hours of rainfall.
Unfortunately, the fuel leakage from the tanks of the filling station mixed with the flood waters. And the naked fire from a lit cigarette set the fuel station was up in flames killing many.
READ ALSO: June 3 disaster : Victims and bereaved families receive GH¢814,000 from NADMO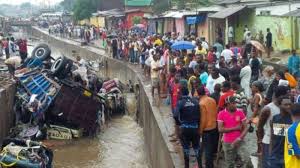 The deceased who were at least some 150 people comprised of stranded drivers, traders, commercial sex workers and passers-by who had gone to the fuel station to seek refuge.
Aside from the lives that perished on that bad hair day, several others were injured. The disaster destroyed several properties worth GH¢1,658,847.00 including five houses together with the filling station.
Subsequently, a five-man committee was constituted by the government to investigate the cause of the June 3 flood and fire disasters.
The committee's finding alluded that one Seth Ofosu ignited the fire after dropping a lit cigarette. However, the leakage from the fuel station and the floods that submerged Circle were identified as the remote causes of the disaster.
Among the recommendations of the committee were dredging of the Odaw drain at the Nkrumah Circle, a ban on the use of plastic bags, a standardised training, certification and licensing of filling station attendants.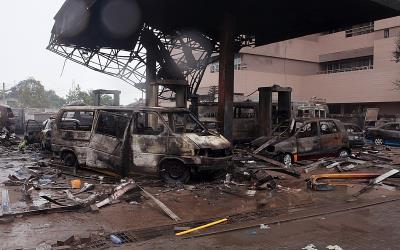 The rest are the creation of sanitation police, compulsory fitting of all commercial vehicles with refuse bins and equipping of disaster managers with the requisite tools in order to prepare the ground to handle disasters effectively.
The committee also recommended the use of air ambulances and helicopter firefighters to be managed by the Ghana Air Force, in fighting fire outbreaks.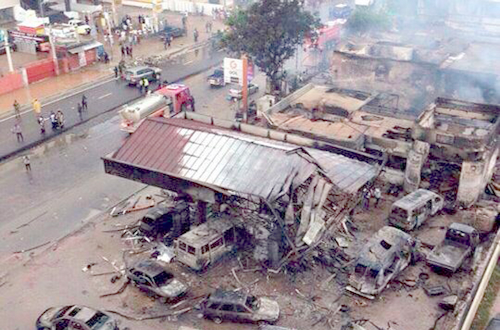 It urged the government to set up a fund to cater for the injured and deceased families.
This day will forever remain in the hearts of all Ghanaians as it invokes painful memories.