A bench warrant has been issued by the Circuit Court to arrest CEO of Menzgold Nana Appiah Mensah and two others.
The warrant to arrest which was signed and issued to the police this afternoon in respect of three main directors of Menzgold had warrant number 01/19, 02/19,03/19 and 04/19, requiring the police to locate and arrest immediately three persons; Nana Appiah Mensah, Rose Tetteh and Benedicta Appiah
The other two who are also to be arrested were listed on the registration documents of Menzgold Ghana as Directors and are also relatives of Nana Appiah Mensah.
The court warrant documents stated their offense as "Defrauding by false pretense contrary to section 131 of 29/60" for which reason they were wanted.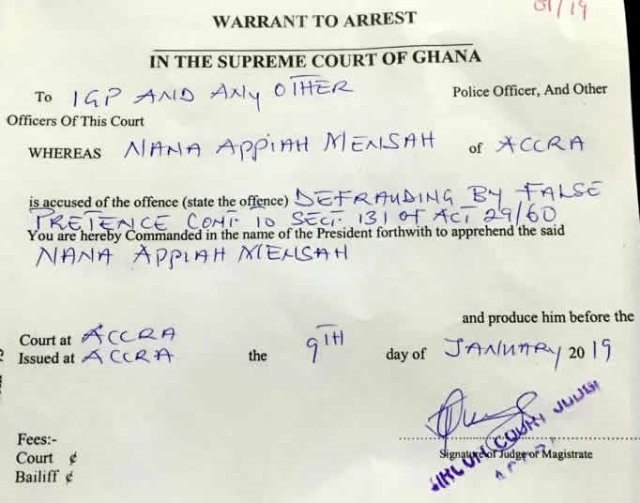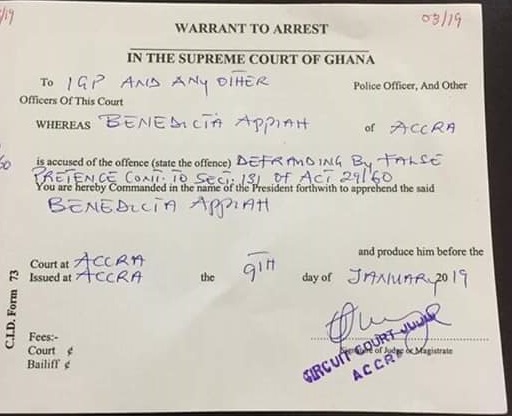 The warrant further stated, "You are hereby ordered in the name of the President forthwith to apprehend the said Nana Appiah Mensah and produce him before the court".
Read also: Menzgold saga: 6 out of 7 customers granted bail
There are reports, the embattled CEO is hiding in South Africa or Nigeria. Interpol has also been alerted while any Ghanaian with knowledge of his whereabouts is also charged to effect his arrest.
Read Also: Zylofon Media: The good, the bad, the ugly – staff member writes