The Coalition of Textile Workers says locally produced textiles are uncompetitive and unmarketable due to the dumping of pirated fabrics on the Ghanaian market hence threatening workers employment.
The Coalition of textile workers is made up of the Ghana Textile Printing, Akosombo Textiles Limited, Volta Star and Printex.
In this year's (2019) state of the nation address, President Akufo-Addo indicated the need for the textiles industry to be revived and stated specific measures to deal with the situation. 
Excepts of a statement by the Coalition to the Trade Ministry read  : 
''Our coalition observes with utter disappointment the unbridled dumping of pirated fabrics in the Ghanaian markets, thus rendering our local products uncompetitive and unmarketable thereby threatening workers employment''.
The group is, therefore, calling for an emergency meeting with the Trade Minister Alan Kyeremateng on Monday, August 5, to address the phenomenon.
Below is the statement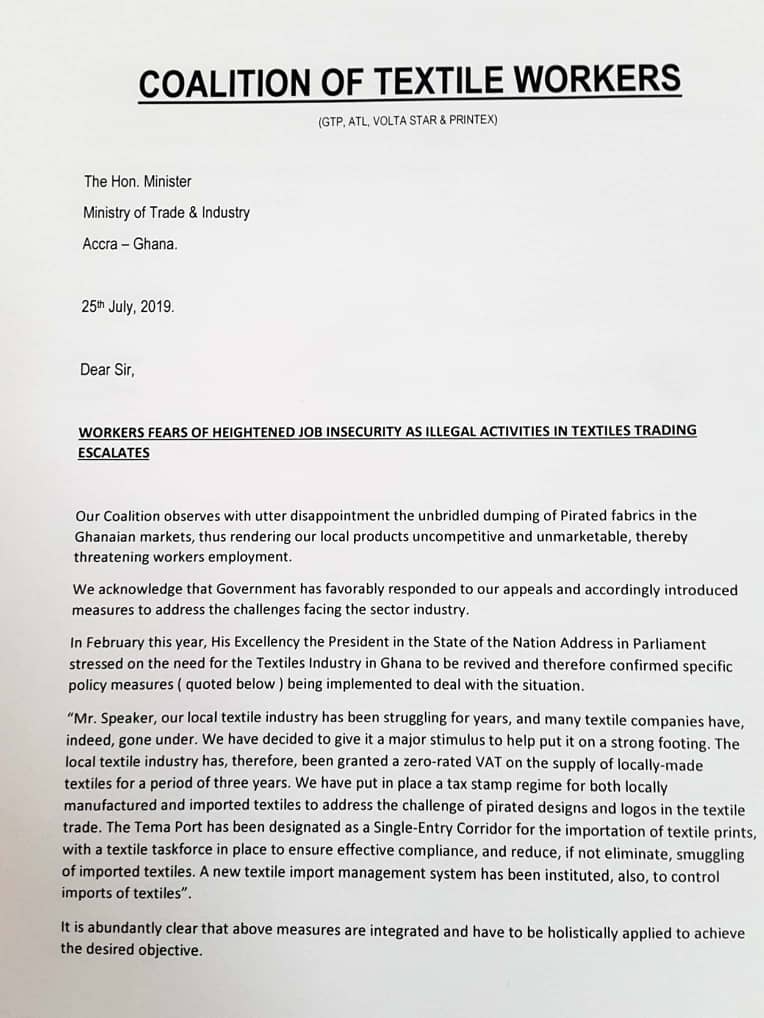 READ ALSO: