The spokesperson of the national chief Imam Sheikh Aremeyaw Shaibu has called on the National Security to invite Owusu Bempah for discussions about his pronouncement on the prophecies of death this year including that of the national chief Imam.
In an interview with the sheikh Aremeyaw Shaibu, spokesperson of chief Imam on Citinews monitored by PrimeNewsGhana, he said, "This is an issue that can generate some responses. It is good for the National Security to invite Owusu Bempah, since he is a pastor known in this country, the Christian Council, National Peace Council and Ministry of Religious Affairs should also call him for some discussions.
''I think it will very be wise if the Ministry of Religious affairs can even invite him".
Police begins investigation into Vandalism
Public Relations Officer (PRO) of Accra Regional Police Command ASP Afia Tenge has disclosed that the police has began investigation into the vandalism of the Glorious Word and Power Ministry in Accra founded by Owusu Bempah after one person involved in the vandalism confessed to the police.
READ ALSO:VIDEO: Angry youth vandalize Owusu Bempah's church after he prophesied the death of Chief Imam
In an interview with ASP Tenge, she revealed that the suspect involved in the act came to the police after an appeal was made for police assistance.
"The Regional Commander visited the scene to have first hand information of the extent of damages. Based in that he made an appeal to the public calling on the people involved in the act to report to the police, and one of them voluntarily reported to the police and is assisting the police in investigation. We are hope that the others do same or the police fish them out''.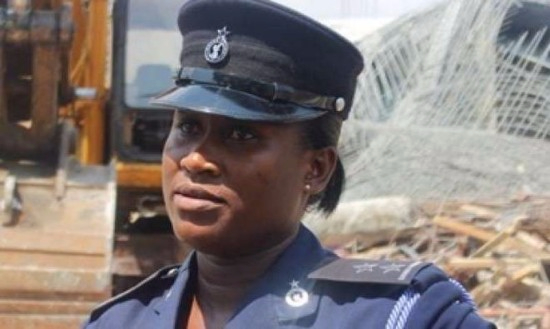 Public Relations Officer (PRO) of Accra Regional Police Command ASP Afia Tenge