This year(2018) recounted memorable deaths of statesmen in Ghana.
Ghana lost high ranked people in the country who contributed greatly to the growth and development of the country.
Below are statesmen in Ghana who passed on this year (2018). 
1.Kofi Annan(April 8, 1938-August 18, 2018)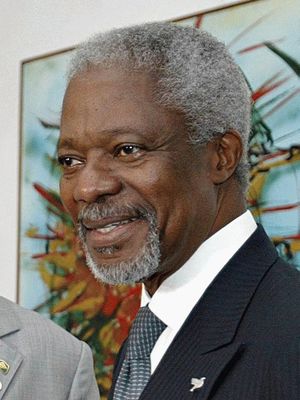 Kofi Annan was born in Kumasi in the Gold Coast.
From 1954 to 1957, Annan attended the elite Mfantsipim school, a Methodist boarding school in Cape Coast founded in the 1870s
In 1958, Annan began studying economics at the Kumasi College of Science and Technology, now the Kwame Nkrumah University of Science and Technology of Ghana. He received a Ford Foundation grant, enabling him to complete his undergraduate studies in economics at Macalester College in St. Paul, Minnesota, United States, in 1961.
Annan went on to study economics at Macalester College, international relations from the Graduate Institute Geneva and management at MIT. He joined the UN in 1962, working for the World Health Organization's Geneva office.
Mr. Annan served as the seventh Secretary-General of the United Nations from January 1997 to December 2006.
He died at the age of 80 at a hospital in Switzerland on August 18, 2018,  after a short illness.
 2.Paa Kwesi Bekoe Amissah Arthur (April 1951-June 2018)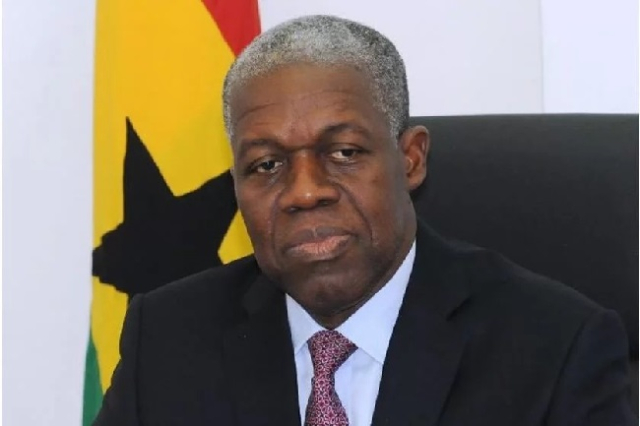 Paa Kwesi Amissah Arthur was born on April 29 1951 in Cape Coast.
He completed his secondary education at the Mfantsipim School, where he obtained the GCE Ordinary Level in 1969 and the GCE Advanced Level in 1971. He proceeded to the University of Ghana at Legon, where he obtained the B.Sc. in 1974 and M.Sc. in 1976, both in Economics.
The economist, academic and politician was the sixth Vice-President of Ghana, in office from August 6, 2012 until January 7, 2017, under President John Dramani Mahama.
He previously served as the Governor of the Bank of Ghana from 2009 to 2012.

On June 29 2018, he was said to have collapsed at the Air Force Gym in Accra during a workout.

He was rushed to the 37 Military Hospital where died at age 67.

3.KB Asante ( March 1924 – January 2018)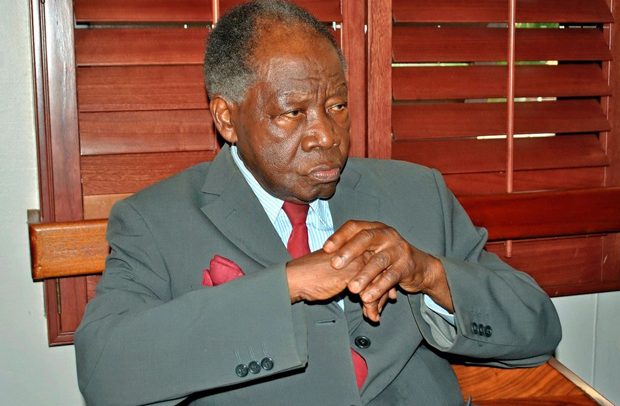 Kwaku Baprui Asante also known as (KB Asante) was born on March 6, 1924. He attended O'Reilly Educational Institute, Tudu . He proceeded to Tudu Government Junior Boys' School, Adabraka, and Government Senior Boys' School, Kinbu.

He also attended Achimota College Upper Primary and Secondary School from 1938-1942 and obtained a degree in Mathematics at the University College, Durham University.
Mr. Asante was a senior Mathematics tutor at the Achimota College from 1954-1955.
KB Asante later served as a Ghanaian diplomat, writer and politician. He was the Secretary to Ghana's First President Dr. Kwame Nkrumah. Asante served under most Heads of States in Ghana, starting from Nkrumah, and also served as the Principal Secretary at African Affairs Secretariat from 1960 to 1966.
He became Ghana's Ambassador to Switzerland and the United Nations Offices in Geneva and the UN establishment in Vienna, with concurrent accreditation as Ambassador to Australia from 1967-72.
He also served as the Ambassador to Belgium, Luxembourg and the European Economic Community from 1976-1978.
Mr. Asante retired from the Civil Service in 1978 to form the Social Democratic Front to contest the 1979 elections.
 KB Asante died at the age of 93 on January 22 2018.
4.JH Mensah(October 1928 – July 2018)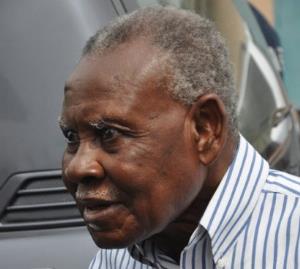 Joseph Henry Mensah also known as JH Mensah was born on 31 October 1928.
He was a Ghanaian politician and economist. In his early education, J. H. Mensah attended Achimota School. He proceeded to the University of the Gold Coast (now University of Ghana) between 1948 and 1954.
 
He furthered his education to the University of London then Stanford University, where he earned both a bachelor's and master's degree with a specialization in economic theory and development. In 1954, Mensah became a Research Fellow in Economics at the University of Ghana, which lasted until 1958.
Beginning in 1974, Mensah worked in the private sector both in Ghana and abroad. He also served as Chairman of the Sunyani District Council in Brong-Ahafo Region (1979–1981), and proprietor of Banka Farms.
 He also served on the African Advisory Council of the African Development Bank from 1993 to 1997. In December 1996, Mensah contested a parliamentary seat in the Sunyani East constituency as a member of the New Patriotic Party, which he won. He was re-elected in 2000 and went on to become the Minority Leader in Parliament from 1997 to 2001 prior to John Kufuor's election as Ghana President in 2001
JH Mensah was appointed Minister and Leader of Government Business from 2001 to 2003; Minister for Public Sector Reform and National Institutional Renewal Programme from 2003 to 2005 as well as Senior Minister from 2005 to 2006 all during the Kufuor-led administration.
He was the Minority Leader in Parliament during the Second Parliament of the Fourth Republic.

JH Mensah died at the age of 89 in July 2018 at the 37 Military Hospital in Accra after a protracted illness, having suffered stroke a year earlier.


5.Prof Atukwei Okai(March 1941 – July 2018)
Atukwei Okai was born on 15 March 1941 in Accra.
Okai was educated at the Gambaga Native Authority School, Nalerigu Middle Boys' School, and then at Methodist Middle Boys' School in Accra and Accra High School. In 1961, he went on a scholarship from the government of President Kwame Nkrumah to Moscow, where he earned his M.A. (Litt.) from the Gorky Literary Institute in 1967. Okai subsequently took up a post-graduate scholarship from the University of Ghana to pursue studies in the UK, earning his Master of Philosophy (M.Phil) degree in 1971 from the School of Slavonic and East European Studies in London, which is today part of University College London.

Prof was a Ghanaian poet, cultural activist and academic. He was Secretary-General of the Pan African Writers' Association, and former president of the Ghana Association of Writers. His early work was published under the name John Okai. With his poems rooted in the oral tradition, he is generally acknowledged to have been the first real performance poet to emerge from Africa.
He began teaching at the University of Ghana, Legon, in 1971 as lecturer in Russian literature at the Department of Modern Languages.
READ ALSO:Top Crashes in 2018
In 1989, he was elected the first Secretary-General of the Pan African Writers' Association (PAWA), which position he held till his death; his pioneering role at PAWA was recognized by the Entertainment Critics and Reviewers Association of Ghana (ECRAG), who in 1991 presented him with their highest award, the Flagstar, the first time that this award was given to a writer.
Prof. Atukwei Okai died at the age of 77 on July 13 2018