A 55-year old man has been arrested by the Weija Divisional DOVVSU for cutting off part of his son's year.
Mr Osmanu Mumuni cut off part of his 10-year-old son's year with a blade for allegedly stealing his ¢250.00.
He also placed his fingers in an open fire which resulted in burns.
The incident occurred at Obuom-Domeabra has seen Mr Osmanu ending up in the grasp of the police.
Accra Regional Police PRO Afia Tengey says the man has confessed the crime but claims the victims is stubborn.
READ ALSO: C/R: 61-year-old ex-fire officer dies after falling into a manhole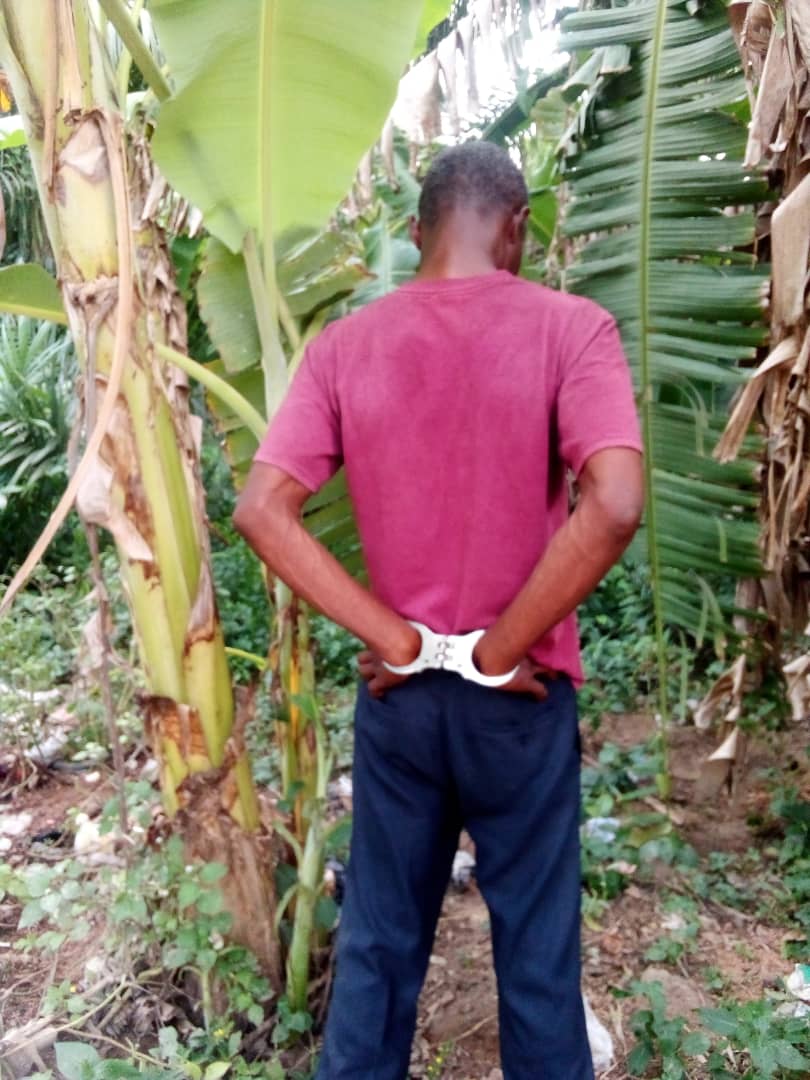 Osmanu Mumuni 
"The 10-year-old boy was in severe pains but was sent to Amanfrom Polyclinic for medical attention but has since been released to his mother and we will continue with investigations. The Police will want to appeal parents not to transfer their anger to their children, we will make sure this matter is properly dealt with".
Meanwhile, Osmanu is being processed for court for the law to take its course.
Abuses in homes have become rampant a father has disfigured the back of his three-year-old son for what police say is "senseless and unwarranted" last week in Kumasi.
The abuser and father of the young boy, Ebenezer Nana Bonsu, who resides at Buokrom in the Ashanti Region was said to have perpetrated the act using naked wire and canes.
He was arrested and sent to court but pleaded not guilty and is set to re-appaer.