Morocco is in Group D of the 2019 Africa Cup of Nations in Egypt alongside South Africa, Namibia and Ivory Coast.
The Morocco national football team, nicknamed "Atlas Lions" is the national team of Morocco. 
Winners of the African Nations Cup in 1976, they were the first African team to top a group at the World Cup, which they did in 1986, finishing ahead of Portugal, Poland, and England.
The Morocco national football team were also the first African team to make it to the second round, barely losing to eventual runners-up West Germany 1–0 in 1986.
They also came within two minutes of moving out of the group stage of the 1998 FIFA World Cup, Kjetil Rekdal's late winning goal for Norway against Brazil eliminating them.
Read also: 
AFCON 2019: Profile of South Africa national team
Morocco's national football team has participated five times in the FIFA World Cup. They have qualified for the 2018 FIFA World Cup, making it their first time in 20 years.
The Atlas Lions played its first international match against Iraq in a 3-3 draw game on 19 October 1957. Their biggest defeat came on March 5, 2014, losing 5-0 to Brazil while they recorded their highest margin in the game against Saudi Arabia on 6th September 1961, winning by 13-1.
The team is currently managed by Hervé Renard who took over the ruins from Badou Ezzaki on February 2016.
The French international has previously been the manager of the Zambian national team, with whom he won the 2012 Africa Cup of Nations; he also won the competition in 2015 Africa Cup of Nations with the Ivory Coast, becoming the first coach to win two Africa Cup of Nations with different countries.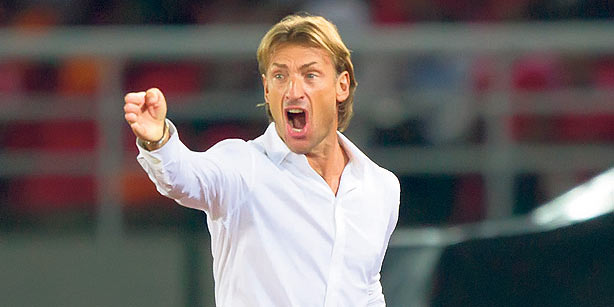 The Morocco national football team most capped player is retired central defender Nourredine Naybet who played a record 115 matches and scored 4 goals for the Atlas Lions. He represented the country in two World Cups and six Africa Cup of Nations tournaments.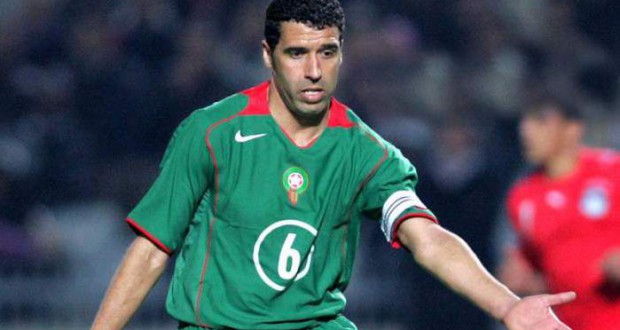 Retired Salahedine Bassir is the nations all-time top scorer with (1993–2002) 25 goals in 52 appearances.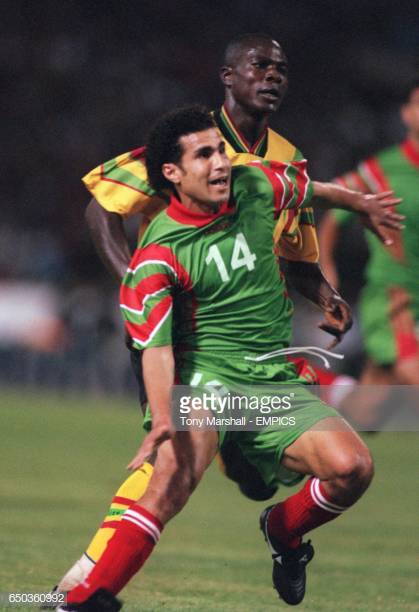 The Atlas Lions is currently ranked 45th in the World and 4th in Africa, with its lowest ranking coming on September 2010 being placed 95th whilst achieving their highest in December 1998 occupying the 10th position.