Ahead of their trip to Liberia for the U-17 World Cup qualifier, the Black Maidens were taken through precautionary steps before leaving the shores of the country. 
With the Ministry taking no chances about the deadly coronavirus, the players were given masks to cover their mouths and noses as they went through travel formalities for their trip to Liberia.
Black Maidens play as a guest to Liberia in the U-17 World Cup qualifier on Sunday, March 1.
READ ALSO: Surveillance structure for coronavirus has been enhanced - Ghana Health Service 
Here's a full list of players who made the trip;
Farahana Ziblim, Amina Ahamadu, Ayisha Yakubu, Abena Anoma Opoku, Zuleiya Fuseini, Elizabeth Oppong, Bassira Alhassan, El-Shaddai Acheampong, Tracy Twum, Grace Animah, Ophelia Serwaa Amponsah, Anastasia Achiaa, Matilda Blessed Fodu, Sandra Atinga, Juanita Aguadze, Faiza Seidu, Salamatu Abdulai, Constance Serwaa Agyemang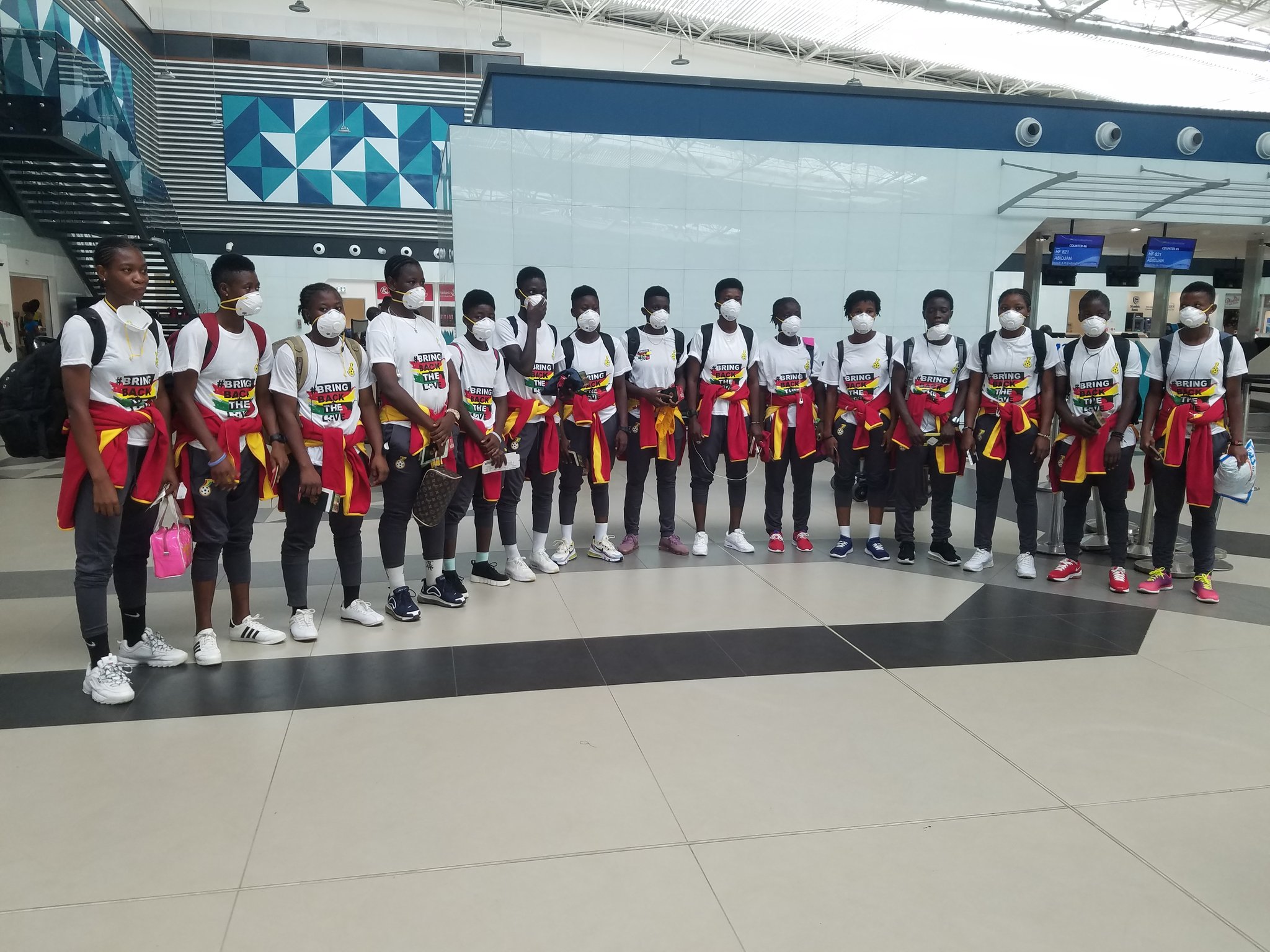 TECHNICAL TEAM
Baba Nuhu - Head Coach Dorah Zutah - Assistant Coach Joe Nana Adarkwa - Physical Trainer/Coach Meimunatu Sulemana - Goalkeepers Coach Maame Fuwaa Antwi-Gyamfi - Team Doctor Elizabeth Taylor - Team Physiotherapist Theresa Nelly Slippi- Mensah - Welfare Officer ACO Naomi Fainusatu Abdullai - Equipment Manager Rosemary Asiedua Owusu - Team Nurse
On Thursday coronavirus moved into the football world for the first time as a player in the third division of Italian football became the first professional footballer to be diagnosed with it.
READ ALSO: Newcastle ban handshakes at training ground over coronavirus fears
The killer virus is continuing to spread, with over 2,800 deaths now recorded globally, 
Also, on Thursday Nigeria recorded the first case of coronavirus.