The Black Stars of Ghana have been drawn in Group G for the 2022 World Cup qualifiers.
Ghana have been pitted alongside South Africa, Zimbabwe and Ethiopia after a ceremony held at the Nile Ritz-Carlton in Cairo, Egypt.
READ ALSO: CAF reschedules AFCON2021 date  
The Black Stars who have played in three World Cup tournament will be hoping to secure qualification to the 2022 World Cup to be staged in Qatar after failing to book a place at the last edition in Russia 2018.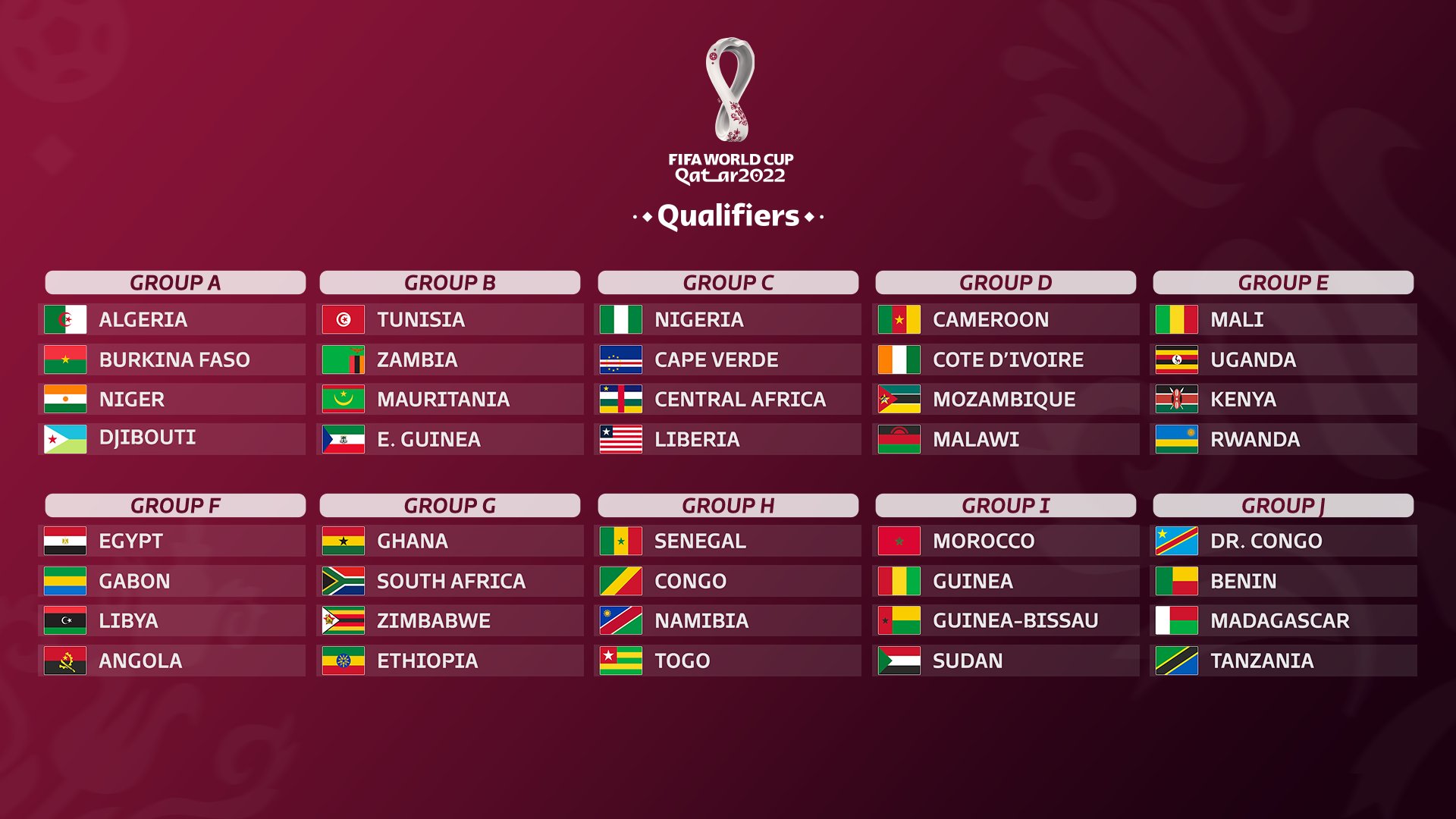 In all, there are 40 teams in 10 groups of four each. 
The group phase matches will commence from the weekend of March 23–31, 2020 and end on the weekend of October 4–12, 2021.
The ten group (A-J) winners will be drawn into five two-legged knockout ties to be played in November 2021.
The five winners will represent Africa at the 2020 World Cup.
What are the dates?
Matchday 1: 25–27 March 2021
Matchday 2: 28–30 March 2021
Matchday 3: 4–5 June 20210
Matchday 4: 7–8 June 2021
Matchday 5: 2–4 September 2021
Matchday 6: 5–7 September 2021
Matchday 7: 7–9 October 2021
Matchday 8: 10–12 October 2021
Matchday 9: 11–13 November 2021
Matchday 10: 14–16 November 2021
Play-offs: 24, 25, 28, 29 March 2022
READ ALSO:  OFFICIAL: GFA appoints CK Akonnor as new Black Stars coach 
When is the 2022 World Cup?
The 22nd finals will be, for the first World Cup not held in May, June, or July; the tournament is instead scheduled for a reduced time frame between 21 November to 18 December. The draw will be in April 2022.