The Normalization Committee tasked to preside over Ghana Football have been given a six months extension.

This was confirmed by the Chairman of the Committee Dr. Kofi Amoah at the GFA Normalization Committee and FIFA Task force joint meeting with the press in Accra.
The FIFA officials also confirmed Samuel Osei Kuffuor as new member of GFA Normalisation Committee. 
The Ex-FC Bayern Munich defender replaces Dua Adonteng.  Lucy Quist and Naa Odofoley all remained on the Normalisation Committee.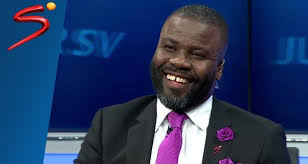 Samuel Osei Kuffuor
With the six months extension given to them, their term of office will expire on September 30, 2019.

More to follow...
Read also: FIFA task force, NC press conference comes off today