The Black Princesses ended their tournament in France with a win as they defeated New Zealand 1-0 in the FIFA U-20 Women's World Cup.
This is a game where virtually nothing was at stake as the Black Princesses will start packing their bags following two straight consecutive defeats at the tournament.
Both host, France and the Netherlands beat Ghana by a 4 goal margin.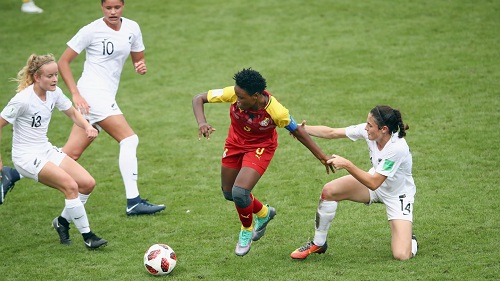 The Black Princesses started the game brightly attempting a shot on target as early as the 6th minute.
Read also:U20 WWC: Netherland thump Black Princesses 4-0
The Princesses failed to capitalize their chances as the first half ended in a goalless draw.
On the 74th minute in the second half, Ruth Anima sent the Black Princesses ahead with a decent finish.
Ghana's goalkeeper, Martha Annan was brilliant as she pulled a couple of save to deny New Zealand an equalizer.
Read also:Patrick Allotey retains WBO title
The Black Satellites resolute defence paid off as they won their first game of the tournament, narrowly beating New Zealand 1-0.
The Black Princesses together with New Zealand pack home as France and the Netherlands progress to the round of 16.