CAL Bank, one of the commercial banks in Ghana, has unveiled a brand new identity to offer better and technology driven banking services to its growing clients.
Managing Director Frank Adu Jnr says the rebranding, part of a three-year strategic plan, is based on research and has the objective of projecting a strong, differentiated and consistent brand image that supports Cal Bank's positioning to leave an unforgettable impression in the marketplace.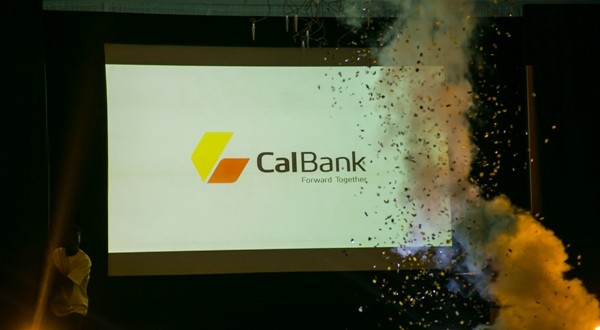 The strategy focuses on reviewing the strength of the CalBank brand and investing to ensure it continues to be relevant in today's hyper active banking space.
Speaking at the official unveiling ceremony in Accra, Mr Adu, said the re-branding is geared towards creating a stronger, vibrant and more meaningful brand for current and future clients, across different customer segments.
Major changes and its significance 
Core Values -The bank has reviewed its core values to be Responsible, Efficient and Decisive (CalBank Red). These values would define what the bank stands for and guide its operations to deliver beyond the standards expected by clients.
"The core values have been carefully chosen to represent what we stand for and the manner in which we intend to deliver the highest standards of service and integrity."
Logo – The new CalBank logo is made up of two petals representing the letters "C" and "B". The logo is made up of two key colours Yellow and Orange, the dominant being Yellow. This has been designed to effectively communicate the new direction of the Bank and its values.
Tagline – The new tagline - "Forward Together" represents the commitment to partner Clients and carry them forward to greater heights even as CAL moves forward.
The head of the bank also stated that they've enhanced their banking IT software to a higher platform integration to give customers prompt solutions that deliver a simpler and exciting experience.
The Cal Bank's mobile app has also been enhanced with a friendlier interface that gives clients the peace of mind to be in control and in touch with their accounts with just a click.
primenewsghana.com/ Ghana Business News