The Ghana Revenue Authority (GRA) has modified the phased approach for the implementation of the e-levy starting May 1.
In a statement, issued on Thursday, April 28, the GRA said "Following the Ghana Revenue Authority's assessment of the general readiness of some Charging Entities to integrate with the E-levy Management System, the Commissioner-General has decided on a modified phased approach for the implementation of the e-levy from 1st May."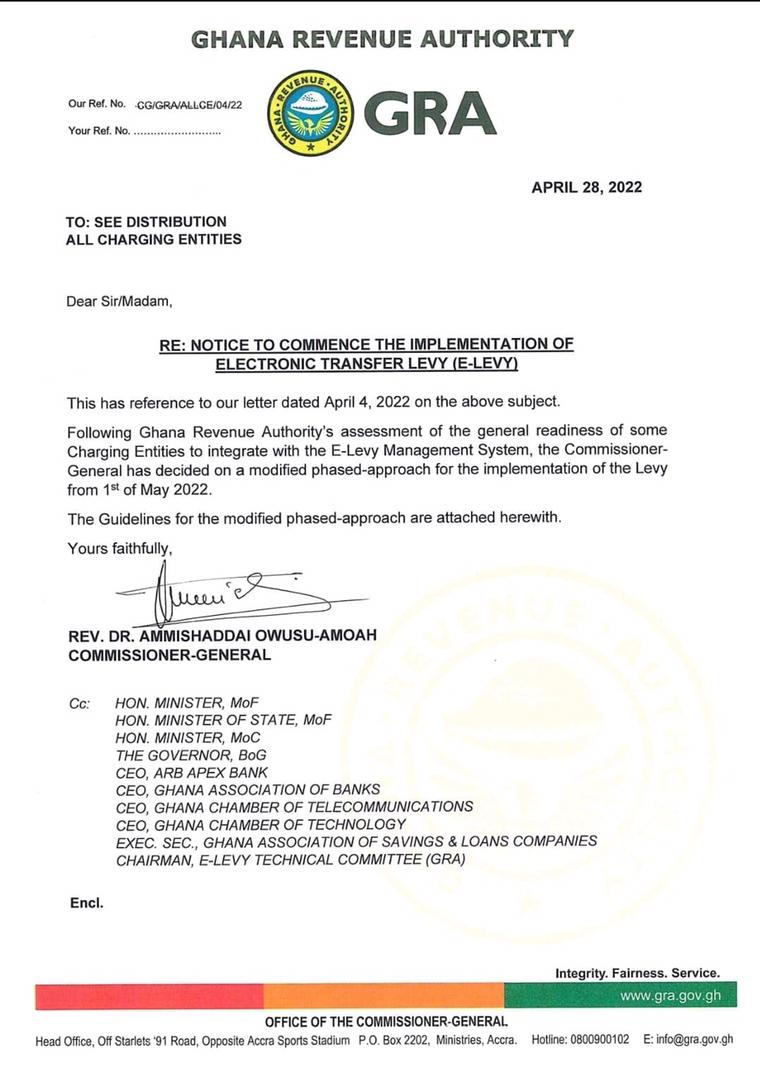 Meanwhile, the Majority in Parliament has reacted to statements by MP for North Tongu constituency, Samuel Okudzeto Ablakwa suggesting that its leader, Osei Kyei Mensah-Bonsu, has been having secret meetings with the judiciary over the E-levy suit.
The majority caucus said it takes strong exception to the comments by Mr. Ablakwa which amounts to "reckless insinuations."
Mr. Ablakwa has in recent times called out the Majority Leader over the latter's comments that the minority's E-levy suit will amount to nothing.
Ablakwa said Osei Kyei Mensah-Bonsu's conviction that the minority's legal action against the passage of the E-levy will amount to nothing suggests that there is a predetermined outcome of the legal action which Mr. Kyei Mensah-Bonsu is aware of.
But the Majority caucus in a statement said Ablakwa's allegations are irresponsible.
"Mr. Okudzeto Ablakwa 's reckless insinuations, in addition to direct irresponsible allegations from him that the Majority Leader, Mr. "Osei Kyei-Mensah-Bonsu, has become the official mouthpiece of the Supreme Court are condemnable and destructive," it said in the statement.