A delegation from South Africa, led by CN Zulu, Major General of the Republic of South Africa (RSA) on Monday, December 5, 2022 paid a working visit to the Minerals Commission to among others understudy Ghana's small-scale mining sector, particularly to have a deeper perspective of the mineral regulations of Ghana.
This visit comes after a courtesy call on the Sector Minister, Hon. Samuel A. Jinapor by the South African High Commissioner to Ghana, H.E Grace Mason on November 29, 2022, revealed her country's interest and readiness to imitate Ghana in Her mining sector, particularly small-scale mining.
At the Commission, the Chief Executive Officer of Minerals Commission, Mr. Martin Ayisi welcomed the team and gave an overview of how Ghana has managed illegal small-scale mining activities in the country.
READ ALSO: South African delegation to understudy Ghana's small-scale mining sector
Mr. Ayisi said the best way to deal with illegal Artisanal Small-Scale Mining is to provide legal and regulatory framework which includes issuing license to illegal miners to regulate the mining industry, both large and small-scale.
He said that notwithstanding, there are strict punitive actions mitted out to illegal miners who mine in forest reserves, water bodies and other unauthorised areas.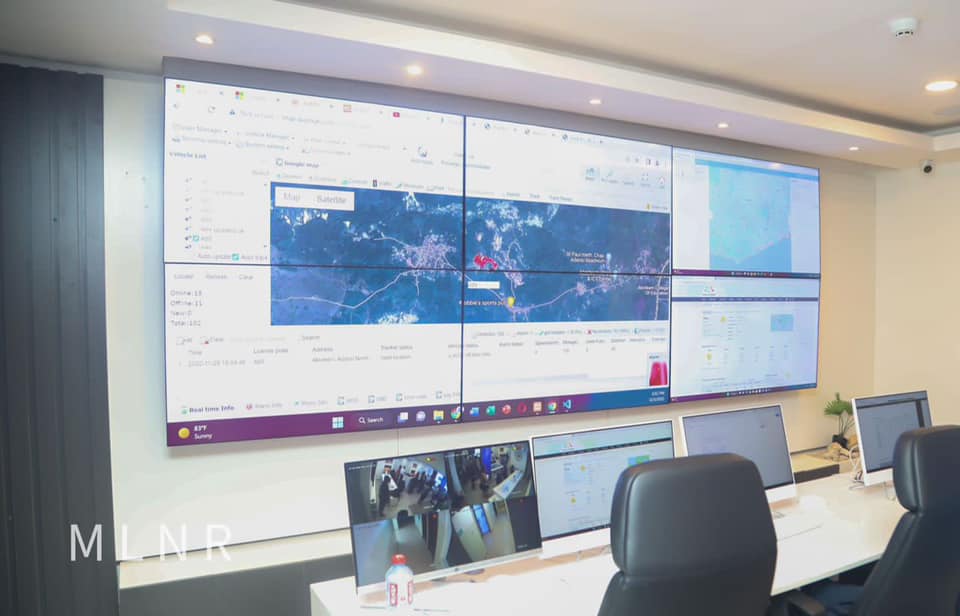 Mr. Nelson Ahedor, Director of Small-Scale mining at the Minerals Commission on his part, took the delegation through a detailed presentation on the management of Small-Scale Mining (SSM).
His presentation considered an overview of SSM, Legal and regulatory framework, importance of SSM to Ghana's economy, persisting challenges and the wayforward.
In his presentation, he also enlisted strategies for the formation of the sector government which includes, Community Mining Scheme (CMS), formation and supporting District Mining Committee, Alternative Livelihood Programmes among others.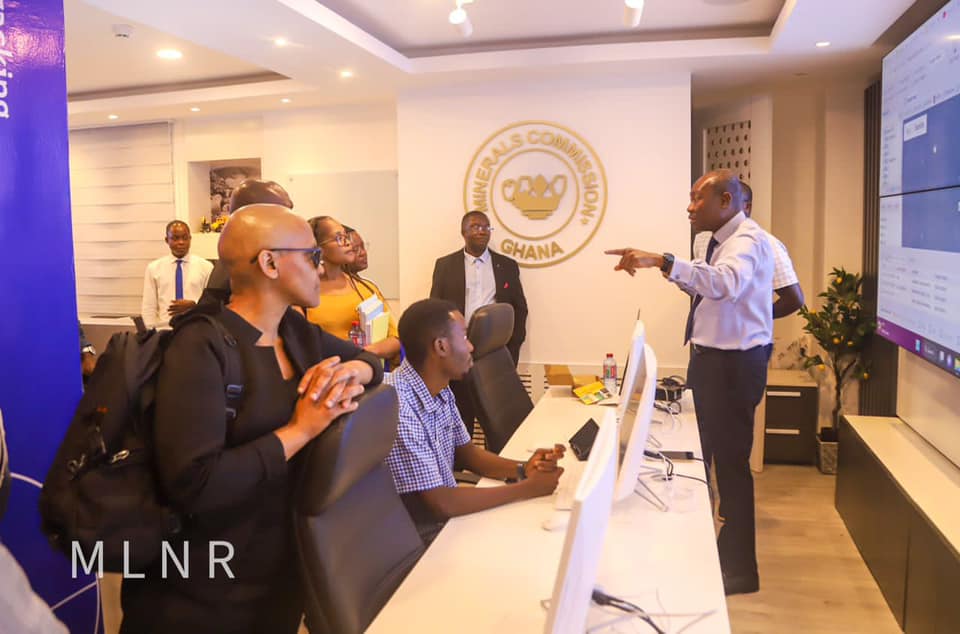 After his presentation, the Deputy Minister led the South African delegation to the Minerals Commission's situational room which is set with modern technological gadgets for the tracking of all earth moving equipments and explosive machines.