Afia Schwarzenegger's ex-husband, Lawrence Abrokwah and his new "catch", Kezia Dauh aka Queenie release the music video to tease Afia Schwarzenegger?, Well, it turns out they were up to something and now they've released a new video, you would want to definitely watch. Afia Schwarzenegger. 
Prime News Ghana reported earlier that Abrokwa was spotted with a new lady believed to be an actress in pictures splashed on social media. Kezia Dauh, the lady in the photos with Abrokwah as he shared the romantic pictures on Instagram and wrote a caption which suggested that, there is something definitely happening between the two.
In one post, she wrote, "no matter the circumstances u will always be in my ❤💕💋💋". Comments under the picture seem to confirm that, Lawrence Abrokwa has started a new love journey with the young lady who uses Instagram handle 'Keziagee'.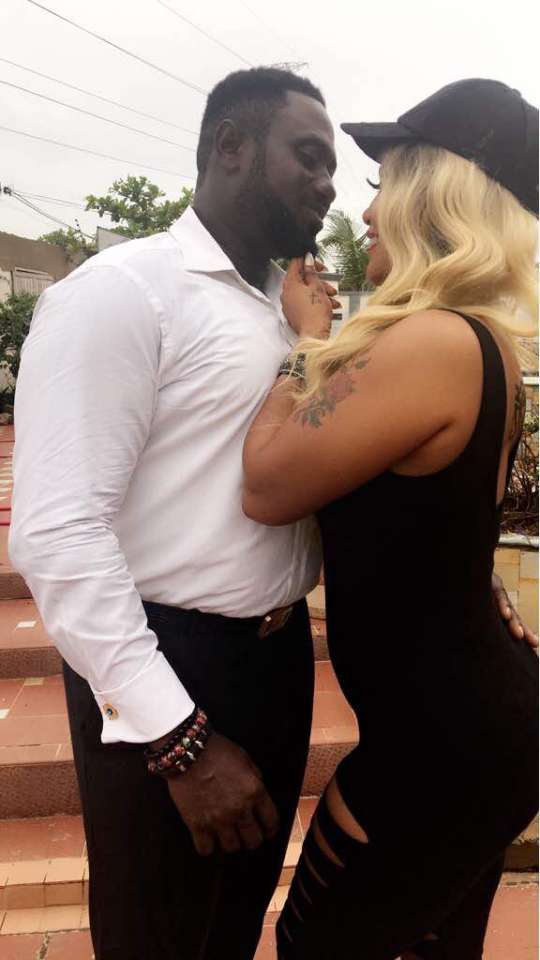 The posts on Kezia's page tell she does not reside in Ghana but is currently in the country for holidays as she was seen in one of her posts having a nice time with some kids in a river.
Abrokwah's new love, Queenie is an aspiring musician who wants to expose Ghanaians to her talent. She's now dropped her first official song as a musician and after listening to the song, your opinion about it will be as good as ours.
Interestingly, she featured her "Macho Lover" Abrokwah in the video as the song is a love song which talks about the true love her lover has exhibited to her and for that matter, she would never break up with him unless God causes their separation.
Queenie's new music video titled 'Odo' seems to be like a true life story about her and Abrokwah.
Yes, Abrokwah perhaps has shown her greater love than any man has since her existence on this planet.—Afia Schwarzenegger certainly missed out as she was always busy cheating on him.