Actor, Abeiku Nyame alias Jagga Pee had called on the public to help defray his medical debts to enable him undertake new surgery to combat an unknown illness he's been saddled with for a year now.
That public appeal led to a few contributions from benevolent Ghanaians including Prophet Emmanuel Badu Kobi of the Glorious Waves Church International, offering $10,000 to the veteran actor.
For some time now, little has been heard from the actor who resides with his lady partner at Ablekuma-Agape, a suburb in Accra.
Till actor Sylvester Agyapong revealed President John Mahama had also offered financial aid package to the actor although the exact amount was not made public.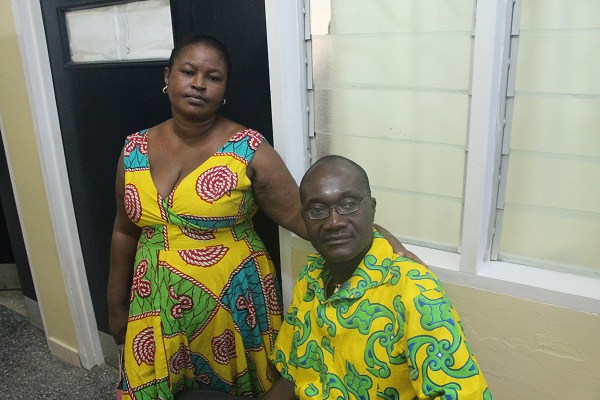 Agyapong who primarily features in Kumasi produced films, intimated on Solid FM that the president indeed heard Jagga Pee's predicament and offered him the assistance when he called out to him for assistance in paying GH¢2,500.00 debt he owed the Holy Trinity Hospital and the 37 Military Hospitals.
It isn't surprising that Jagga Pee is experiencing poor health given his long incarceration earned in 1995 involving a shooting incident, only able to gain freedom when granted pardon by President Kufuor.
If Sly's claims are true, it would appear Jagga gained from "Celebrities for Mahama" project which seeks to better the welfare of Ghanaian veteran actors and musicians and led to assistance given to ailing stars including C.K. Mann, J.A. Adofo, Kohwe, Paapa Yankson, Mr. Mensah, Ewurama Badu and William Addo.