Former Ghana international Stephen Appiah has responded to claims by controversial social media personality Abena Korkor that he had an affair with her.
According to the former Black Stars captain, he has had no affair with Abena Korkor, urging his fans to treat the publications with the contempt it deserves.
Appiah stressed that not only is the publication false but mischievous and it's destroying his hard-won reputation, both home and abroad.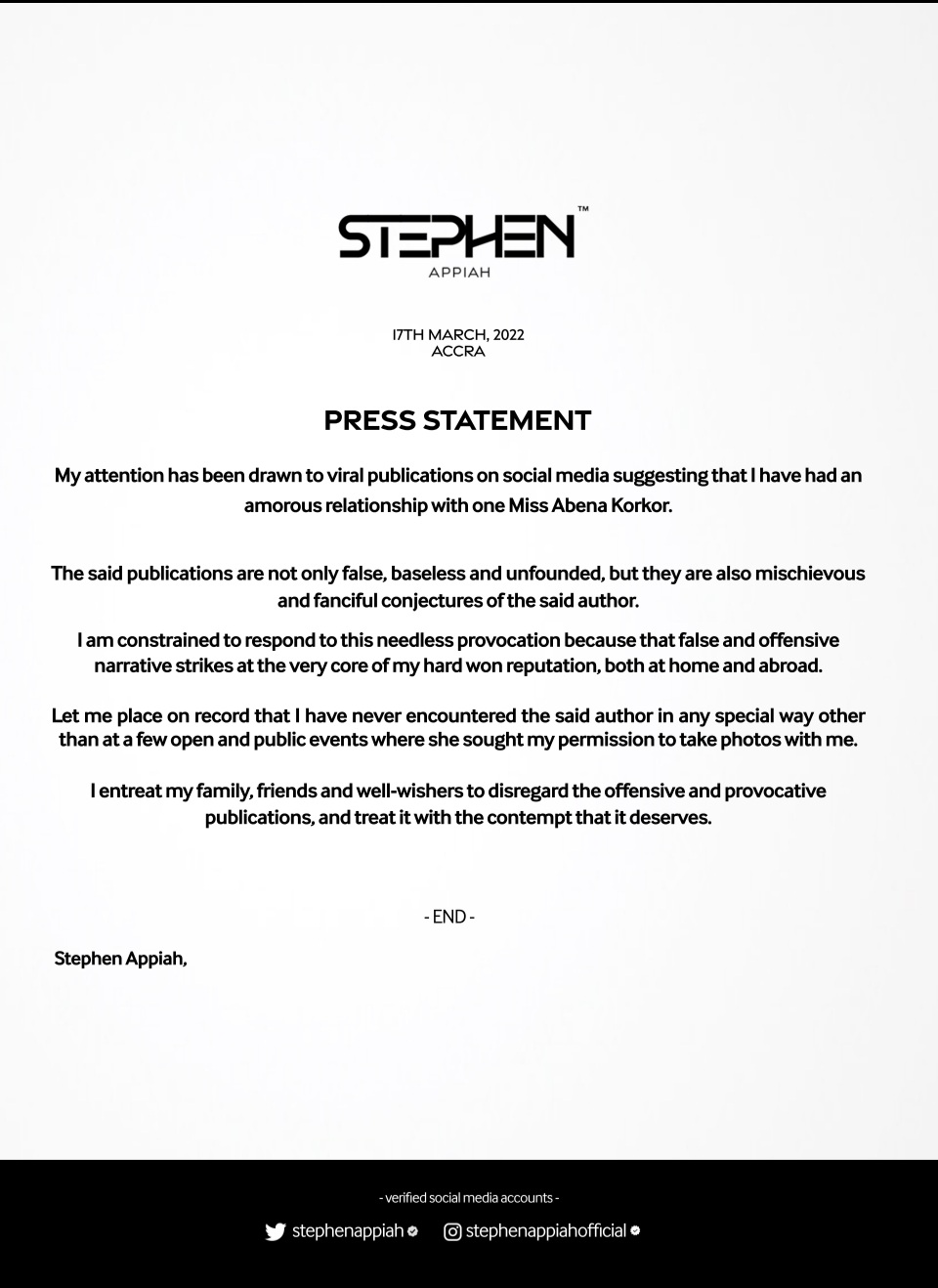 Abena Korkor on Tuesday called out another set of Ghanaian male personalities who have had a taste of her in bed and have refused to voice out to clear their names.
She called out Asamoah Gyan, Stephen Appiah and the rapper, Criss Waddle as some of the prominent Ghanaian men who she has had an encounter with in the past.
It would be recalled that Abena Korkor came out on social media with a tall list of men who have taken advantage of her ignorance to have a taste of her honey pot.
She made mention of some of the big names in the media landscape who she claimed took advantage of her.
She made mention of the likes of Kojo Yankson, Lexis Bill, Eugene Osafo Nkansah, Abeiku Santana, Sammy Awuku, and other well-known personalities. Her outburst on social media was presumed to be signs of bipolar as medical attention was immediately sought on her behalf.
Another list came out on Wednesday as she includes former Blackstars legends, Stephen Appiah, Asamoah Gyan, and the rapper Criss Waddle.
In a tweet, Abena Korkor asked Stephen Appiah and Asamoah Gyan to up their games, because they did not perform well when they had their time with her.