Ghana's youngest Disc Jockey, Erica Tandoh popular better known as DJ Switch has graduated from the primary level to the Junior High School level. 
Dj Switch, who was recently featured on BBC couldn't hide how excited she is as she graduated to the next level in education, took to her Instagram page to express her joy.
She wrote 
@djswitchghana....Gradually heading towards my Career of being a Gynaecologist. Yes, I am Dr Dj Switch Ghana and I Graduate to the Junior High School. All I need is your prayer support. Hip hip hip...... ???⭐️?????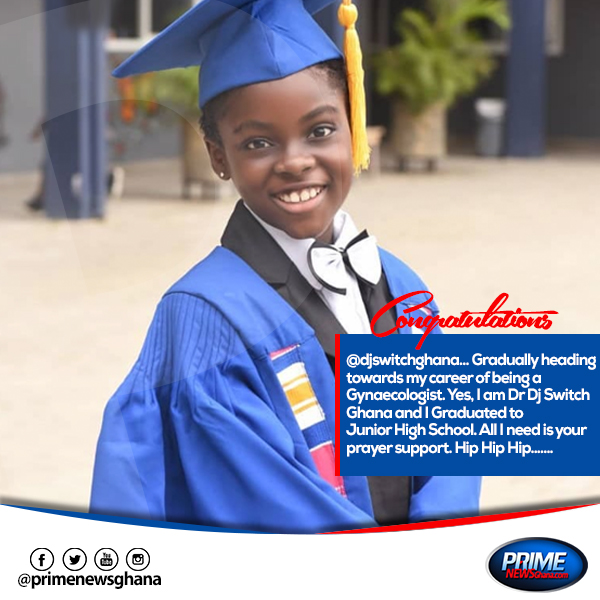 At 10 years old, Erica Tandoh (DJ Switch), who's also 2017 winner of TV3's Talented Kids contest, she is the youngest DJ ever to win an award at the 6th annual Ghana DJ Awards 2018.
Dj Switch was named "Discovery of the Year" at this year's Ghana DJ Awards following her astounding feats in the year under review, including appearances on some of the nation's biggest stages.
Entertainment News On Prime News Ghana