Black Avenue Muzik signee Nina Ricchie known for her huge boobs has come out to say that she doesn't care what the public say because she's proud of her boobs.
Nina Ricchie last weekend was the icing on the cake as she displayed her huge melons at DJ Mensah's 'All White Party' here in Accra.
The singer has also expressed how difficult the journey has been for her as an upcoming musician and everyone she approaches ask for sexual favours until she met D-Black who gave her the first shot with Black Avenue Muzik and now Ghanaians have accepted her. 
READ ALSO: Nina Ricchie shows off her huge melons at DJ Mensah's 'All White Party'
"I'm ready, I'm daring and don't care what the public perceptions of me are, because I know myself and what I possess and my intentions. I want Ghanaian women to show off what they have, busty, plump girls, "Be proud of what God gave you and show off as much as they want to" says Nina Ricchie.
Nina Ricchie took over the internet when pictures of her and label mates Freda Rhymz, Sefa and label boss D-Black went viral at DJ Mensah's All White Party over the weekend as she rocked a sheer white nothing showing off her boobs.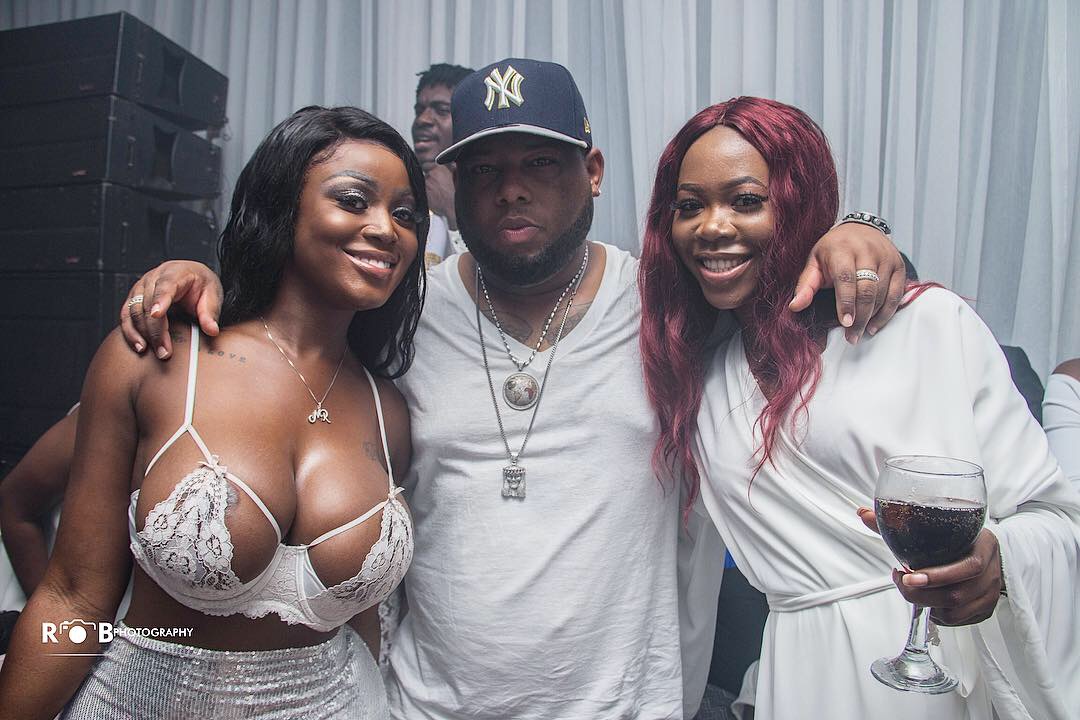 After making the decision to pursue a music career she moved from Canada down to Ghana and secured a record deal with Black Avenue Avenue Muzik a few months ago.
"If you guys thought Ebony was crazy, wait until I get to the top ended Nina Ricchie," she added
Nina Ricchie is out with a new banger "Tsoobi"  which happens to be the street jam.
Watch here:
{youtube}
Entertainment news on Prime News Ghana