One of Ghana's 5-star hotel, Kempinski  Gold Coast City Hotel has sold out its $15,000 suite as part of redefining love and luxury for couples on Valentine's day.
The USD 15,000 offer which is 5,000 dollars higher than what it advertised in 2018 got a lot of people scratching their heads after the flyer with package details was posted on their official Twitter handle.
Even though the package on the flyer became the topic on the lips of many Ghanaians describing it as "outrageous prices" in a middle-class economy, Kempinski Gold Coast Hotel has managed to sell out its suites in less than 2 weeks.
The USD 15,000 or 78,636.00 Ghana Cedi package (which you probably can't afford) will include a one night stay in their presidential suite and a private ride to and from the hotel (this only if you're driving within the Accra metropolis).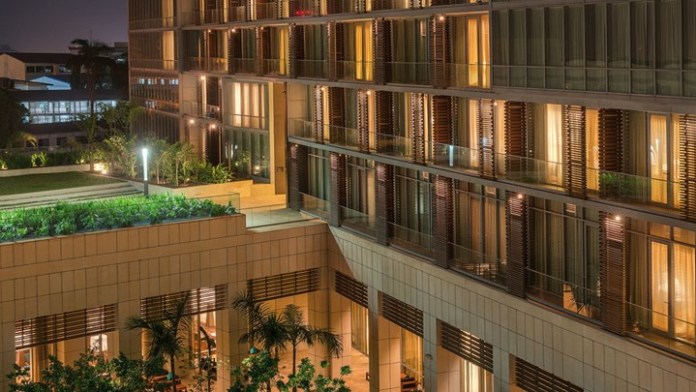 Other packages on the list include a VIP check-in, exclusive butler service for you and your true love or whoever you'll go with, a romantic VIP room setup, a bottle of Dom Perignon wine plus a 5-course candle-lit dinner with a live violinist and a Rolex gift for two.
Unfortunately, for those who cannot afford this level of opulence, the hotel is also running an economy package when you a book a hotel room which starts at USD 320.