The first of its kind in West Africa, Monin Studio Accra has been opened to exclusively serve the world class product in the country.
The one stop shop for all Monin syrups is located in Labone and would be manned by Ghana's finest Mixologist, Michael Otu Kuwornu.
Mr. Kuwornu holds a degree in Marketing from the African University College of Communication(AUCC) and the Brand Ambassador for Monin.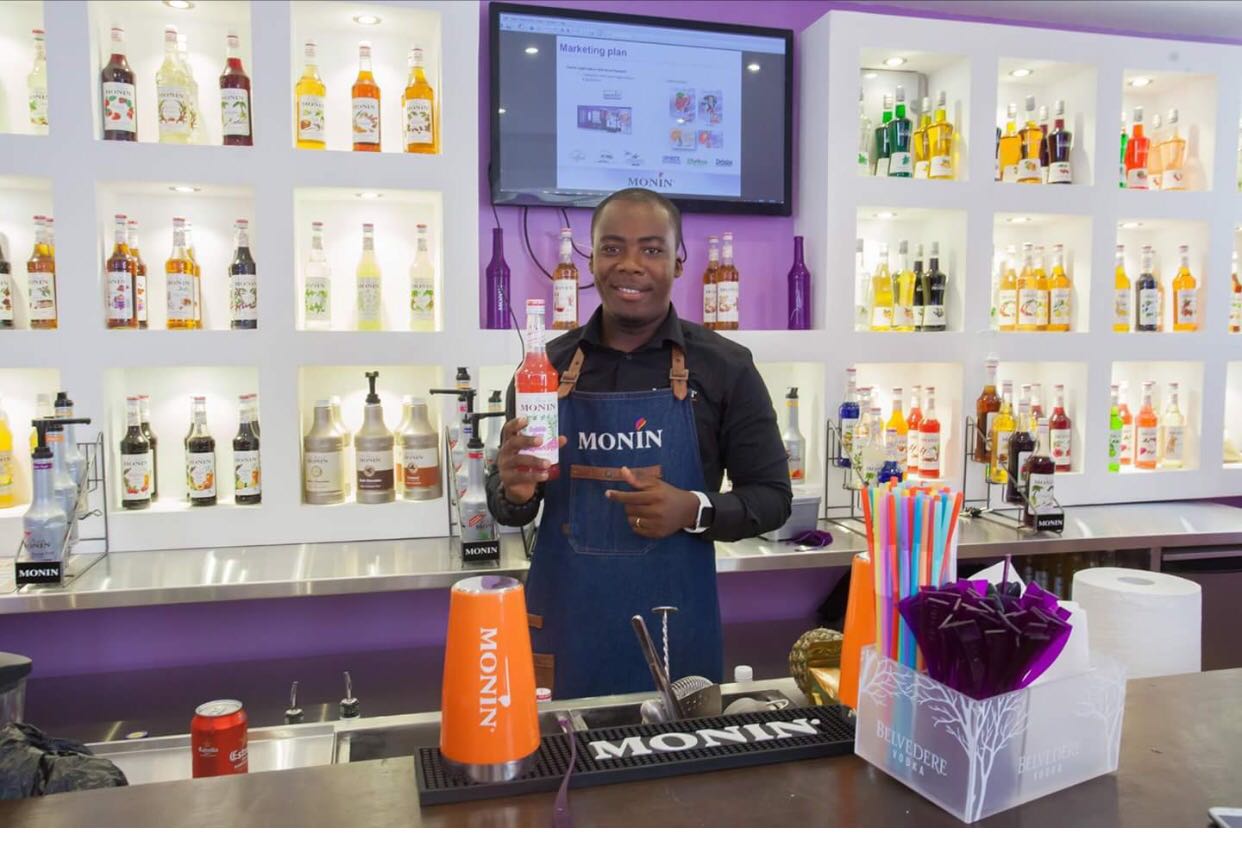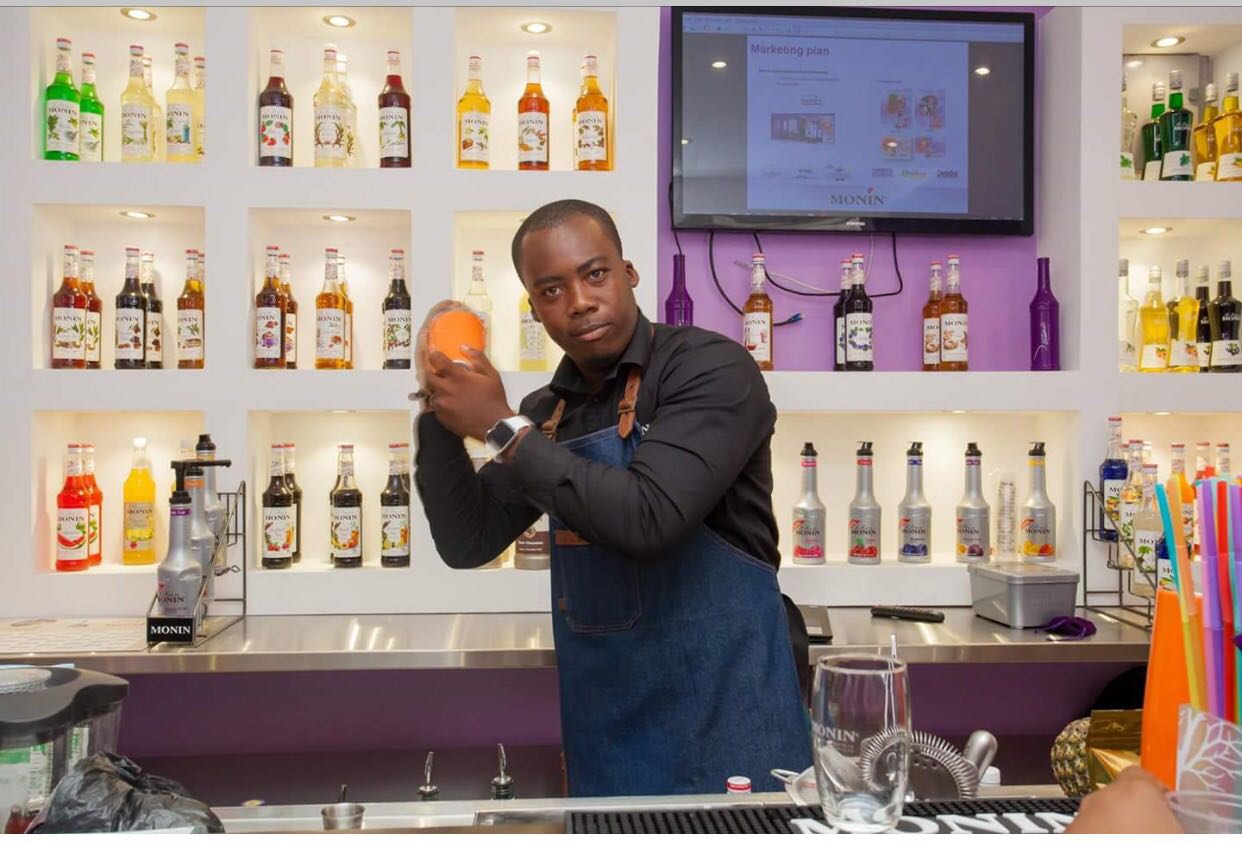 According to Mr. Kuwornu, the Monin studio would help customers to know the flavors and the different varieties of Monin products available.
"This is a big step in our business as we are poised to giving customers the best the world has to offer in terms of syrups and cocktails, "he stated.
"The studio would also be used to discuss and share ideas with customers, introduce the product to Ghanaians and also train staff on product and applications while innovation would be largely encouraged at the studio to discover new trends to create outstanding cocktails for customers.
"We would also continue to train bartenders in the country as I have over the years travelled across the world to upgrade myself and also train other bartenders," he stressed.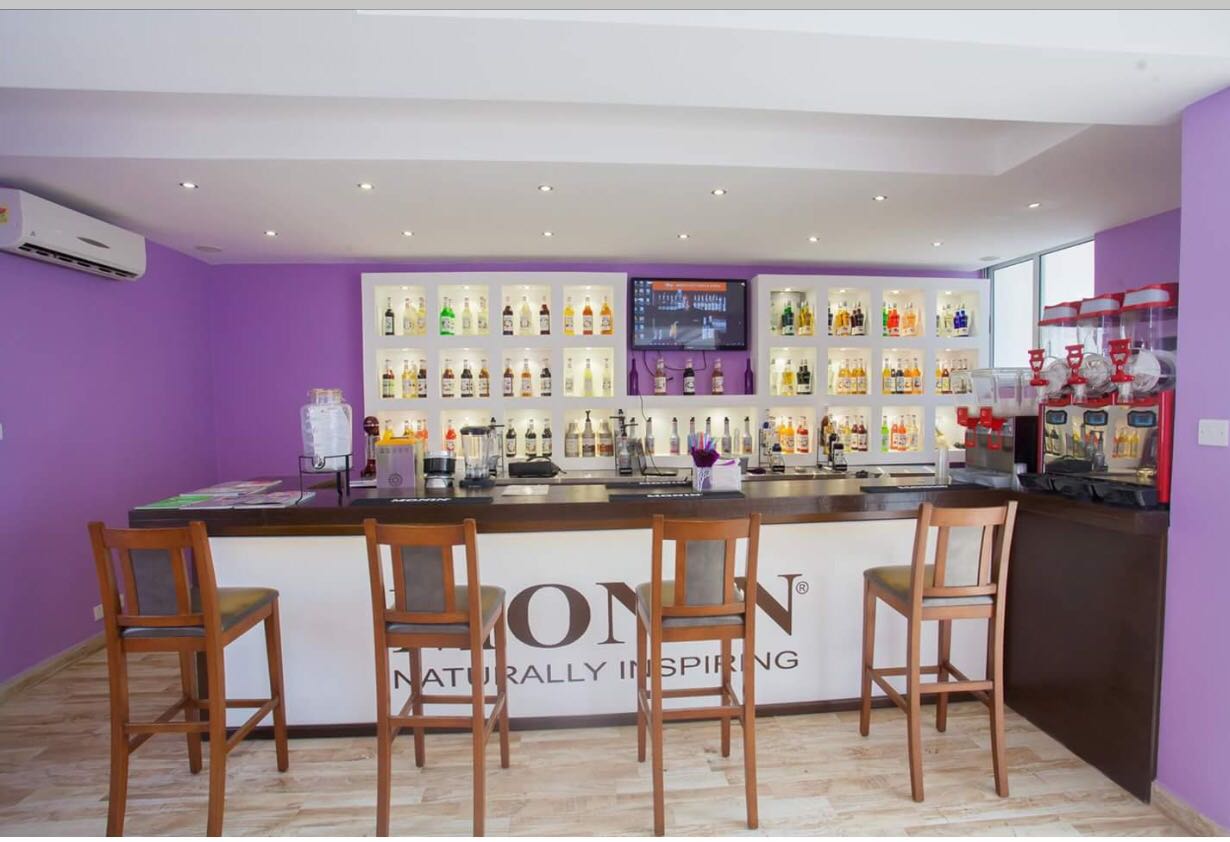 The studio he said is located at Labone in Accra, the same compound with VIDA E CAFÉ AND Sai wines and urged all to step in and experience the world class Monin treat.
Monin is French gourmet flavorings company which was founded in 1912 and offers premium syrups made with cane sugar and other sugar-free products.
The syrups are used as flavors for beverages such as tea and coffee and predominantly create specialty cocktails which has received worldwide recognition.