Rapper Pope Skinny has broken his silence after Shatta Wale took to social media warning him to return the $10,000 loan before he shows him his wicked side. 
Pope Skinny reacting to a series of post by Shatta Wale on his Snapchat page denied collecting the said amount from the dancehall artiste. 
According to Pop Skinny, Shatta Wale will never give such an amount to his mother or father not to talk of him.
"Wale you have never ever given me $10,000 in your life before I swear, your Moda sef you no give am that amount before, your father sef you no give am before, eno be you say ebi you buy my Benz for me? now you give me $10,000" Pope Skinny wrote on his Snapchat page to debunk Shatta Wale's $10,000 claims 
Shatt Wale in his earlier post on his Snapchat asked rapper Pop Skinny to arrange his $10,000 and also the Benz he is driving if he doesn't want to see the wicked side of him (Shatta Wale).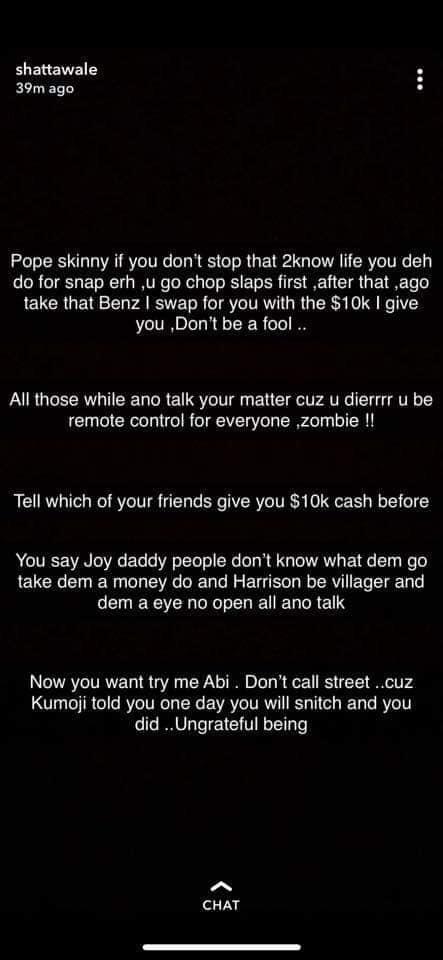 Check out Pope Skinny's reply to Shatta Wale below: