American rapper, Future is expecting his 5th child with Joie Chavis who happens to be Bow Wow's baby mama. 
After the former lovers quit speaking to each other, for months, as a result of a tumultuous separation, they were reunited for the baby shower and they seemed happy during the event.
https://www.instagram.com/p/Bp0htRPhrRo/?utm_source=ig_web_copy_link
The incoming baby will be the newest addition to a very large, mixed family. The boy will actually share famous siblings. His mom already has a daughter with Bow Wow and Future has a son with Ciara.
Future, who will now be having 5 kids from 5 women, has reunited with his first baby mama, Brittni Mealy, who actually copped a baby shower gift for Chavis.
Check out some photos from the baby shower: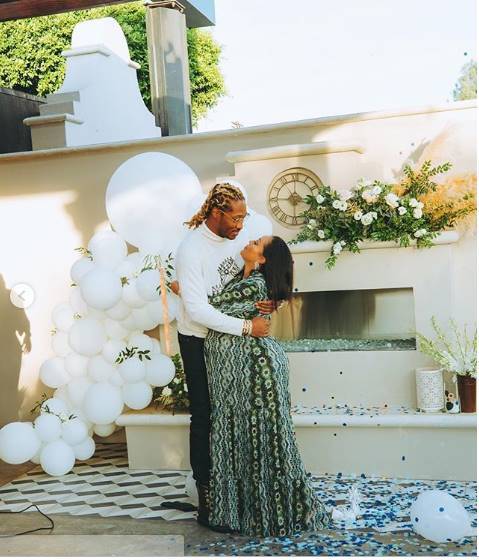 Entertainment news on Prime News Ghana