Celebrity pregnancy announcements have probably been one of the most-liked social posts since we got our hands on social networking sites.
From Rihanna's recent announcement as she held A$AP Rocky's hands while flaunting baby bump in a hot pink puffer jacket to Beyonce's flower-decked background, these are some of our hot favourite celeb pregnancy announcements.
Rihanna
Superstar singer and entrepreneur Rihanna and her artist boyfriend A$AP Rocky are expecting their first child together. The couple confirmed the to E! News as they were spotted over the weekend at New York City with Rihanna showing off her growing baby bump. The photos were first published on Monday on the portal and the photo has A$AP Rocky kissing her forehead. The photos have Rihanna prominently showing off her baby bump in a half-buttoned pink jacket.
(Photograph:Twitter)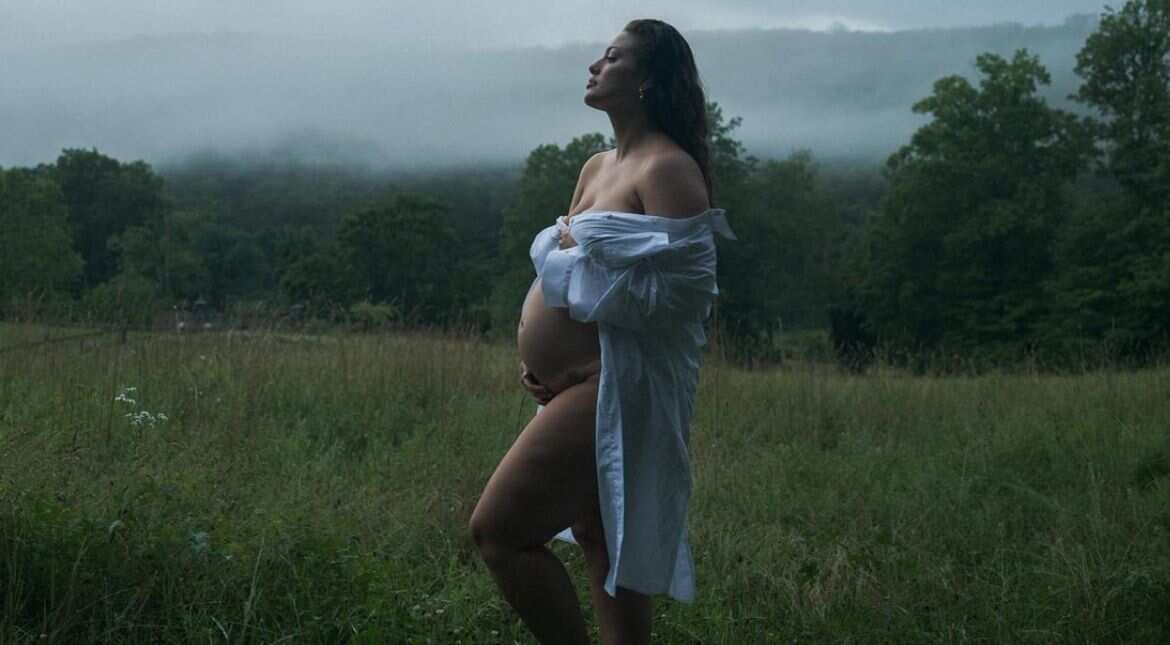 Ashley Graham
Sharing her growing baby bump, plus-size supermodel Ashley Graham shared a sweet post on pregnancy as she wrote, "The past year has been full of tiny surprises, big griefs, familiar beginnings and new stories. i'm just beginning to process and celebrate what this next chapter means for us." Ashley is pregnant with her second child with husband Justin Ervin. In the post, she poses in nothing but a shirt while cradling her bump. 
(Photograph:Instagram)
Kirsten Dunst
Kirsten Dunst confirmed she is expecting her second child through a fashion shoot for W Magazine. directed by Sofia Coppola. Wearing a stunning cream lace gown by Rodarte, the actor's baby bump was visible through the sheer fabric which the actress wore. Kirsten Dunst and her partner, Jesse Plemons are already proud parents to a son Ennis who was born in 2018.
(Photograph:Twitter)
Cardi B
Cardi B stunned us one and all as she made a stunning announcement while performing at the 2021 BET awards when she joined rap trio Migos on the stage. Cardi B is with partner Offset, a member of Migos. She wore a diamond encrusted jumpsuit with sheer material over the belly to show her baby bump. Cardi B also took to Twitter and Instagram later as she was dressed in breathtaking sculptural breastplate by Pakistani artist and designer Misha Japanwala that was custom-made for the occasion. 
This is the second child for Cardi B and Offset, who are already parents to two-year-old daughter, Kulture.
(Photograph:Instagram)
Gal Gadot 
Wonder Woman revealed her pregnancy in a wonderful manner as she posed with her entire family for an Instagram photo. Gal Gadot revealed her third pregnancy on March 1 as she is dressed in a white slip dress while snuggling up in bed with husband Yaron Varsano and their two daughters, Maya and Alma. Gal captioned the picture, "Here we go again" and a series of emojis, including a blue Nazar amulet, which is believed to protect against the evil eye. 
(Photograph:Instagram)
Nicki Minaj
Nicki Minaj made quite a stir with her pregnancy announcement as she was seen cradling her baby bump in two Instagram photos. This is her first with husband Kenneth Petty. "#Preggers 💛," she captioned a photograph of herself in a yellow wig and bejewelled matching bra set and skyscraper heels.
(Photograph:Instagram)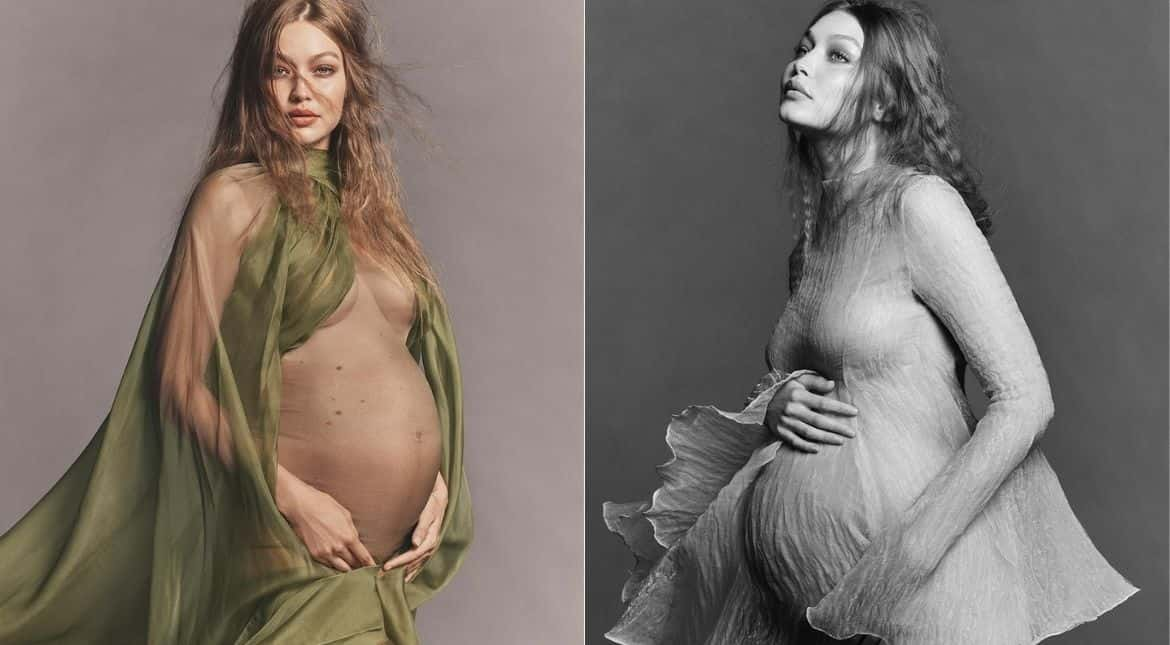 Gigi Hadid
Supermodel Gigi Hadid had spilled the beans on her pregnancy during a video interview with Jimmy Fallon on the Tonight Show. She then shared some droolworthy pics on Instagram that has her posing as a fair maiden wearing tulle and baring the bump in a classy photoshoot. She recently had baby Khai with former partner Zayn Malik. At the time of her pregnancy, the model revealed that she's been craving for everything "bagel".  
(Photograph:Instagram)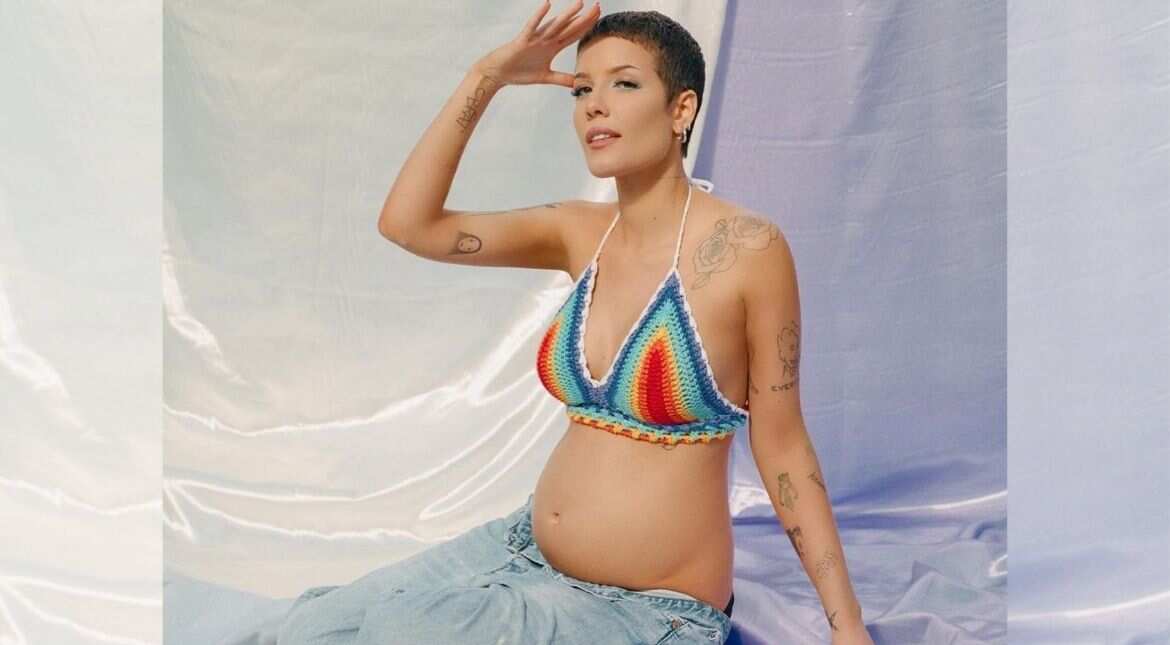 Halsey
In a beautifully colourful shoot, Halsey shared that she is expecting her first child. She captioned the image, "Surprise!" as she posed with her baby bumo. Halsey, who has previously spoken about experiencing devastating miscarriages, is expecting with her boyfriend Alev Aydin. 
(Photograph:Twitter)
Katy Perry
Singer Katy Perry impressed us with her pregnancy announcement as she cradled her bump while dropping new music in a white gown. It was dramatic, suspenseful and everything you'd expect from Katy. The singer's post received million likes as she said during an Instagram Live that the pregnancy was the "longest secret" she's ever had to keep. She had a daughter last year with partner Orlando Bloom and they named her Daisy. 
(Photograph:Instagram)
Beyonce
Queen B did it royally as she did an OG photoshoot with flowers, a green veil and lots of drama. Beyonce tossed on a veil with her baby bump flaunted in a brown and blue lingerie set. Beyonce looked nothing short of a goddess as she made the announcement of twins after Blue Ivy. She with husband Jay-Z had at the time posted, "We would like to share our love and happiness. We have been blessed two times over. We are incredibly grateful that our family will be growing by two, and we thank you for your well wishes. - The Carters."
(Photograph:Instagram)
--
WION