Most decorated African rapper Sarkodie has disclosed in an interview that he release the 'advice' song to Shatta Wale because he felt the SM boss didn't take their friendship at heart even though there's nothing wrong bragging and showing off. 
According to Sarkodie, Shatta Wale has always been a brother that shares ideas with him and his mother sometimes talk to them on how to manage their lifestyle in the industry.
Speaking on StarrFM's 'The Zone' with KOD, the Sarkcess CEO disclosed that he never wanted to reply Shatta Wale when he started talking about him but he couldn't take it anymore because he realized the 'Gringo' hitmaker had a problem with him so he decided to hit the studio to express how he was feeling.
Sarkodie added that Shatta Wale knows what works for his brand and is good with his bragging posture which he (Sarkodie) sees nothing wrong with.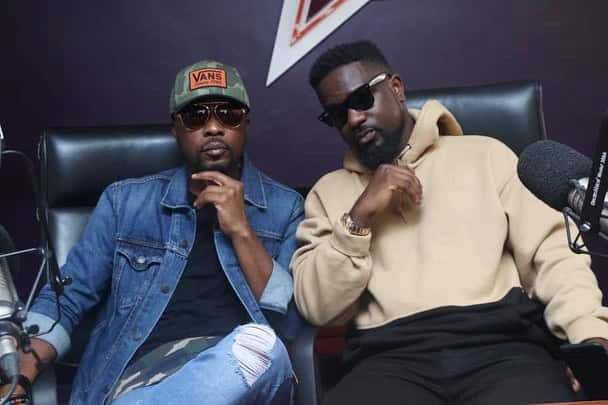 "Shatta Wale is not doing anything wrong by showing off, let me be clear on that. Bragging is part of showbiz. But bragging is not for every brand because you should know your brand positioning and what works for your brand. Bragging is not for me, it does not work with me.
"But there are things you can brag about, but you don't brag when you are pushing others down. It's showbiz but don't try to step on other people toes. And these are the things we have discussed on the phone many times.
"The fact is I'm not into this fake industry thing so I don't really open up to people but I'm really cool with Shatta just as it was with Castro. The truth is I do care about him (Shatta), my mum talks to both of us on the phone and we can be on phone for hours," Sarkodie told KOD.
He, however, noted he does not hold any ill-feeling towards Shatta Wale beyond the diss song. 
Watch Sarkodie's responds here:
Entertainment news on Prime News Ghana