Self-acclaimed Dancehall King, Shatta Wale and rapper, Yaa Pono who have been feuding in the last two weeks will come 'face-to-face' tonight.
The two controversial artistes are billed to perform as the main acts for the Accra-based YFM organised independence day concert at the Trade Fair Centre in La, Accra.
Shatta and Pono have literally been at each other's after Pono was prevented from performing at a show at the Cape Coast Stadium where Shatta Wale was the headline act a couple of weeks ago.
After the incident and a series of accusations and counter-accusations, Shatta Wale released 'Say Fi', a diss track against Pono who swiftly replied with 'Gbee Nabu'.
This will be the first ever public meet of the two since the release of the two songs and it would be interesting how they are going to react.
Dubbed the 'Area Codes Jam', the programme is sponsored by Guinness and has Kofi Kinaata, Jupitar, Eye Judah, Eno, Sister Afia and Shegah among others also billed to perform.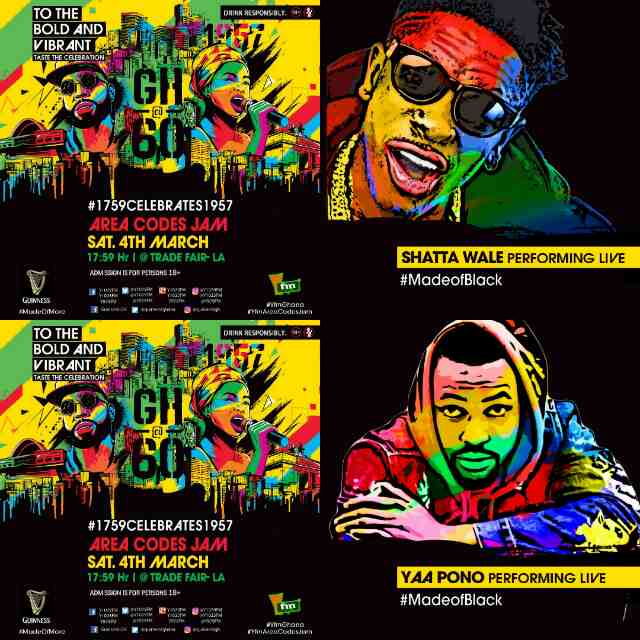 Meanwhile, Chief Executive Officer (CEO) of EIB Network, operators of Starr FM and its sister stations, Nathan Kwabena Anokye Adisi popularly known as Bola Ray has Shatta Wale to stop all negativities including this beef with Yaa Pono and concentrate on building his brand.
"I want you to cease the negative stuff you spew out about other people, I believe you are a great brand and I want to see you become an ambassador for banks and telecommunication companies", Bola advised.