Some staff of Stanbic Bank Ghana reported to work on Friday in traditional government school uniforms, to the amazement of customers.
It is, however, unknown the motive behind the indirect endorsement, but excited customers visiting one of the bank's branches in Accra shared pictures of the workers dressed in the school uniforms.
The free SHS policy which was launched Tuesday by President Akufo-Addo began on Monday, September 11, 2017.
In addition to tuition which is already free, fees for boarding, admission, library, examination, computer lab, science center, feeding, utilities, textbooks and meals for day students have been taken up by the government.
Over 400, 000 fresh Senior High School Students are expected to benefit from the program, despite over 36,000 students missing out on the benefits because they did not pass in the recent BECE.
Majority of Ghanaians have applauded the government for fulfilling its campaign promise by initiating the education policy. While some citizens have raised questions concerning the sustainability of the free SHS policy.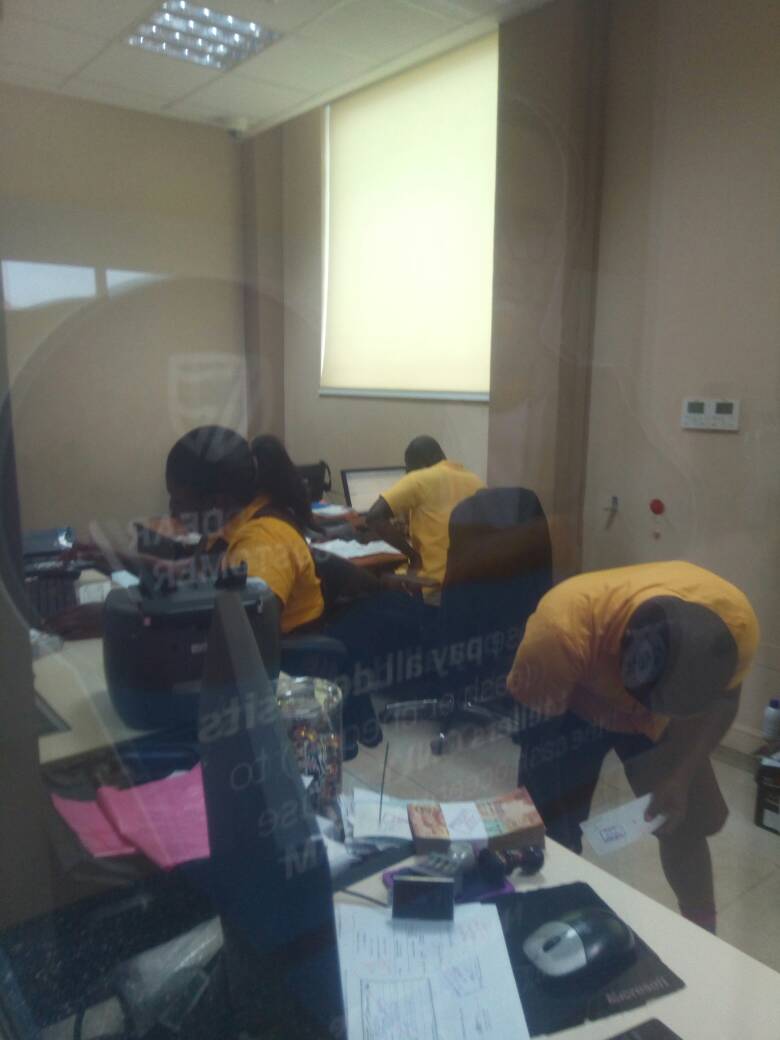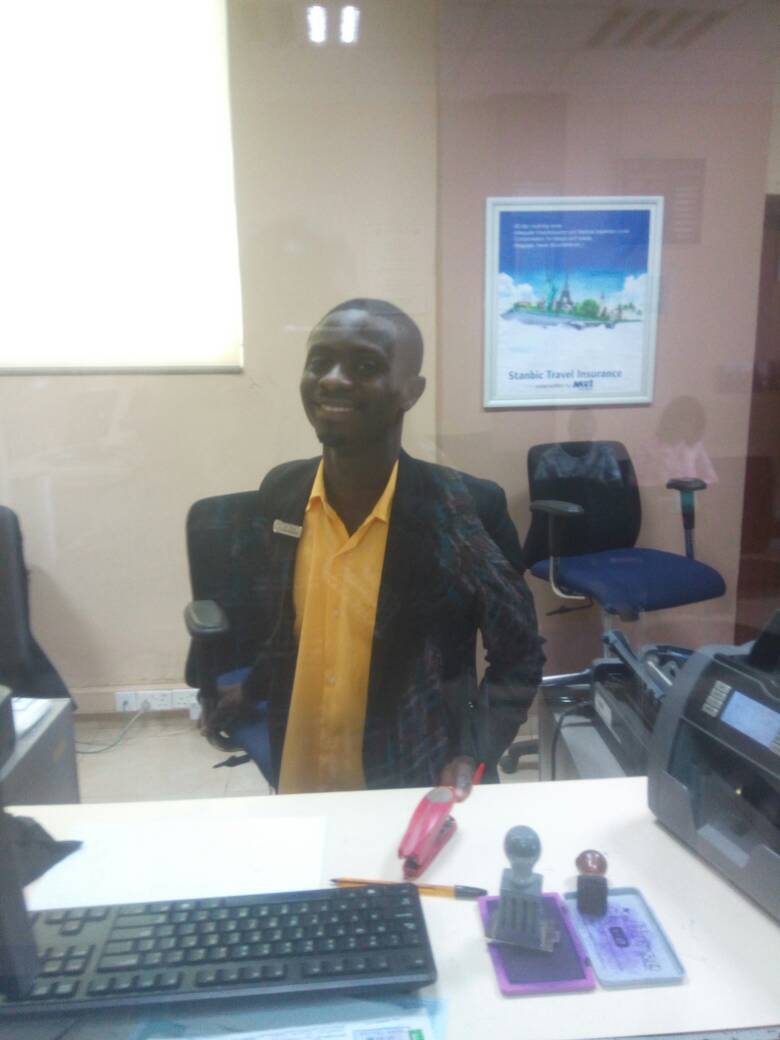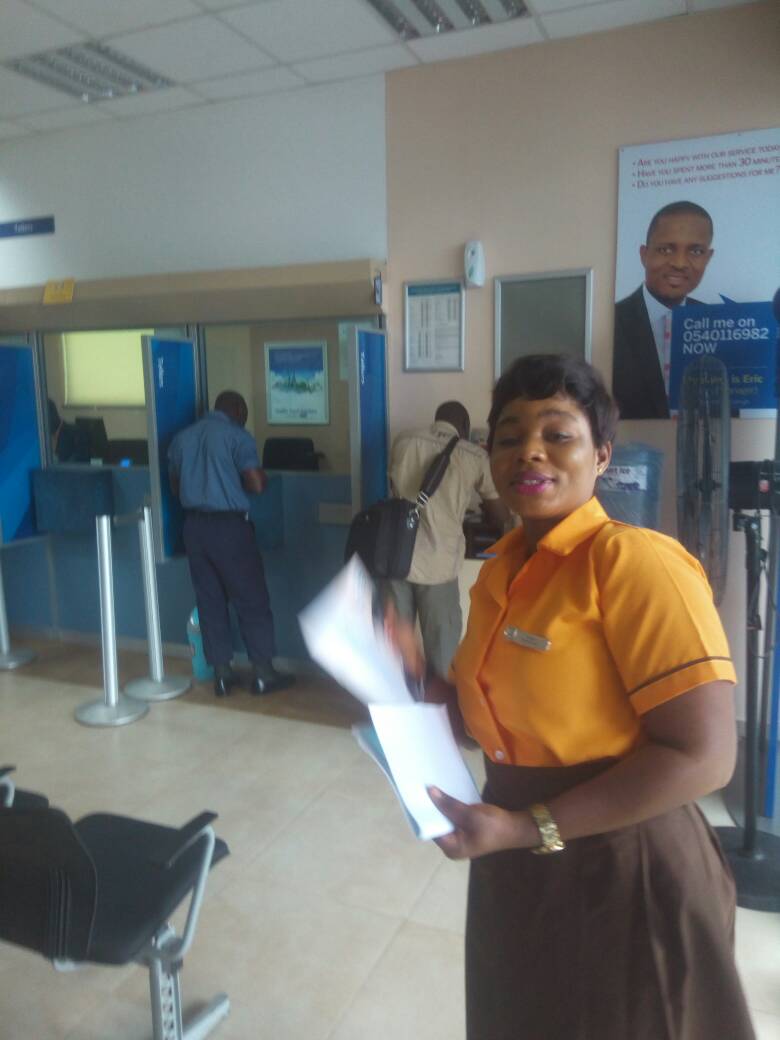 Read also: NAGRAT calls sacking of SHS headmasters dictatorial
 Rawlings storms Flagstaff House with SHS students
www.primenewsghana.com/ Ghana News