The government has assured that it will complete repairs on the damaged Doli bridge for temporary use within the next week.
The assurance was given by the Minister of Roads and Highways, Kwesi Amoako-Attah, when he inspected the broken bridge on September 20, 2023.
The bridge, which is the link between the Upper West Region and the south of Ghana, was washed away after hours of heavy rain on September 18, 2023.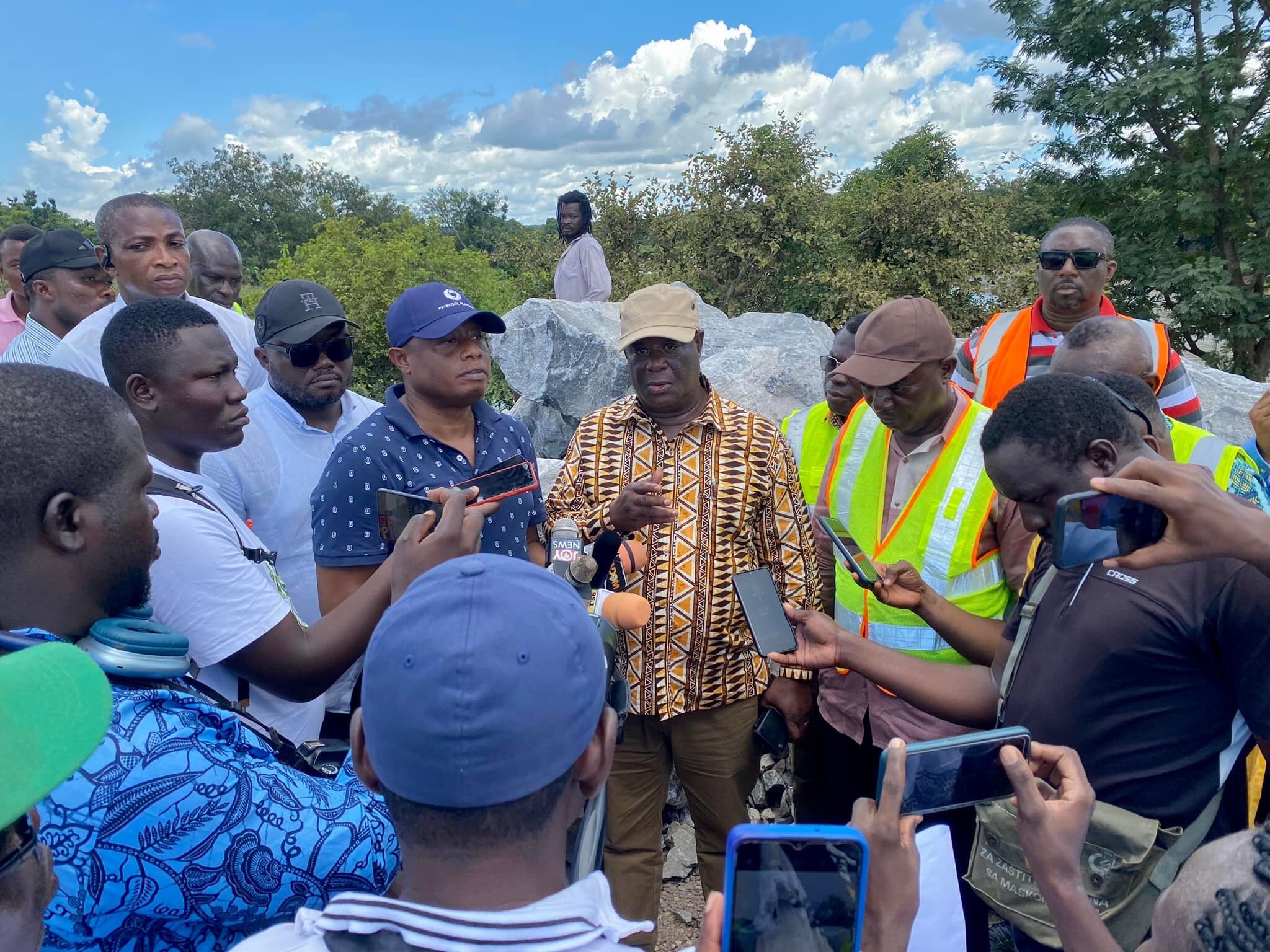 Amoako-Attah said the contractor, who is already on site, has been directed to work 24 hours a day to ensure the temporary solution is completed within a week.
"I have instructed the contractor to work day and night and you know that work has started. There are as many as 20 trucks coming so work has started in earnest," he said.
"So within a week this road will be established temporarily for vehicles to pass and then the next few weeks, permanent works will be done and the roads will be reinstated in its position with a strong bridge," he stated.
Amoako-Attah also appealed to drivers who have reportedly increased fares by 40% because of a detour from Sawla-Fufulso and Buipe-Techiman highways to reduce the fares.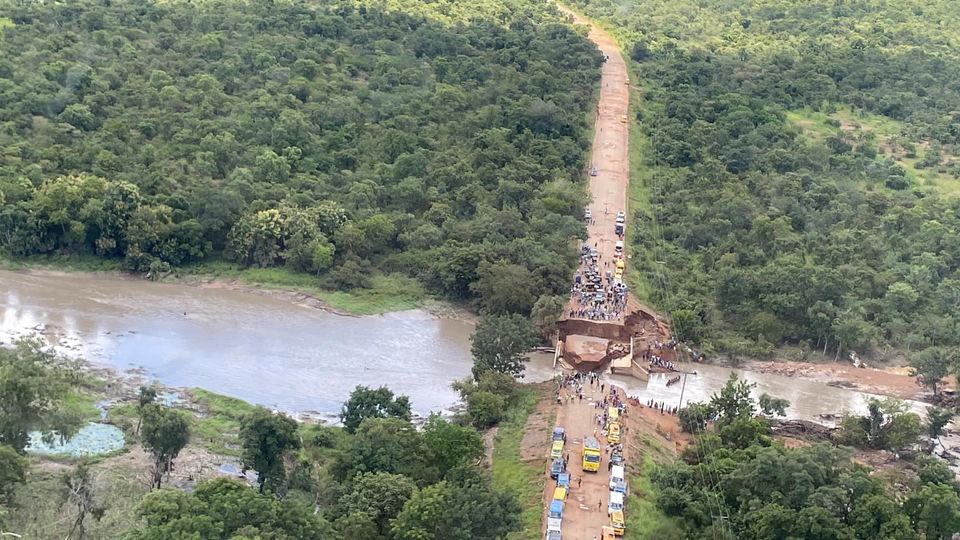 "I want to appeal to our drivers and transport unions. I am also told that transport fares have gone up by 40% because of the long routes that they have to use but I want to make an appeal to them on behalf of the government that this is a disastrous situation and nobody has control over it," he said.
"It had been occasioned by an act of God but we must deal with it. The people are already suffering, going through difficulty, going through inconvenience so they should be a bit considerate. We must be each other's keeper," he said.