The Chartered Institute of Marketing, Ghana (CIMG) has today made a cash donation of GHS40,000.00 (FORTY THOUSAND GHANA CEDIS) and quantities of Water, Hand Sanitizers and essential medications to the COVID-19 National Trust Fund.
This donation is in line with the Institute's Corporate Social Responsibility and public advocacy programmes. The donation was made through the Ministry of Information at today's national press briefing.
Presenting the donations, the National President of the CIMG, Dr D. Kasser Tee said; "CIMG is a not-for-profit professional association that promotes the education and professional practice of marketing in Ghana. We have mobilised contributions from our individual members to the tune of GHS40, 000.00 to support Government in the fight against the COVID-19 pandemic. We have, in addition, mobilised water, sanitizers and essential medications from the following local manufacturers; Kasapreko Company, Bel Aqua and Pharmanova".
As a professional body, CIMG pledges its commitment to helping indigenous companies that require marketing support to turn around, revamp and grow their businesses in these times, when economic activities have slowed globally, he added.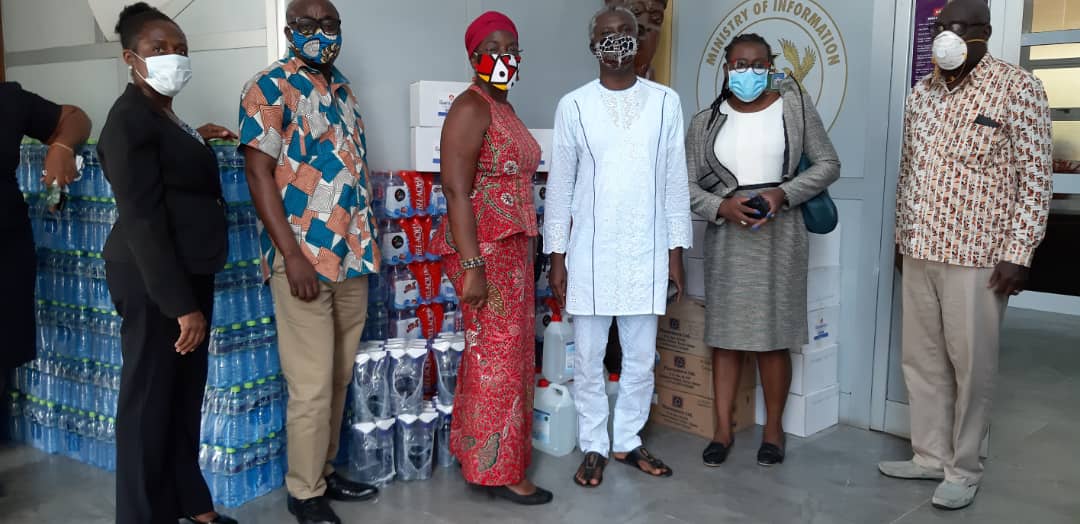 Dr. Kasser Tee took the opportunity to draw public attention to the need to discourage the physical presentation of cheques, including dummies and bank drafts by donors, as these are all mediums for possible transmission of the coronavirus. "Henceforth, it may be appropriate for all donors to request their bankers to effect electronic transfers directly into the COVID-19 National Trust Fund account. We have done so this morning, and we have here the transaction advice from our bankers, Ecobank Ghana to show. This way, we shall all be contributing towards limiting the spread of the virus", concluded Dr Tee.
READ ALSO :  New governing council members inducted for CIMG
Accompanying the National President were Ms. Shirley Acquaah-Harrison, National Treasurer and Mr. Kwabena Agyekum, Executive Director of the CIMG