The family of the mobile money merchant who was shot dead at Asylum down is demanding for Justice for the gruesome murder of their son.
 Their demand for Justice comes barely a week after the husband and father of a three months old baby, Promise Atus Dayi, was gunned down by some suspected armed men at Asylum Down in Accra.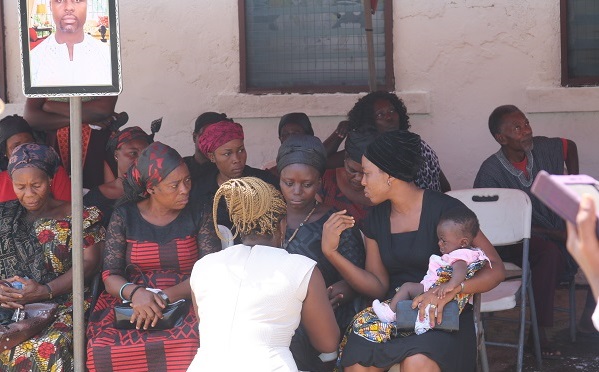 Speaking to PrimeNewsGhana at the one-week memorial service of the deceased, the Head of the family, James Odorfornoo called on the need for some security measures to be put in place for the mobile money vendors.
"The ordinary person shouldn't live in fear, the authorities should try as much as possible to get these boys and to put these kinds of situations under control in this country. We should be able to move around freely, this is not the first time it has been happening, what are the authorities doing about this. We want justice, we want the MP of the Area to please help us", he added.
Speaking on how far investigations into the shooting of their son has gone, he noted that, the family is yet to receive any report on that from the police.
"So far, the police has assured they will do all it takes to apprehend the perpetrators, so we are waiting, but as at now, they have not given us any information, so we are waiting@.
Mr. Odorfornoo as well called for some financial support from the public in these grieving times.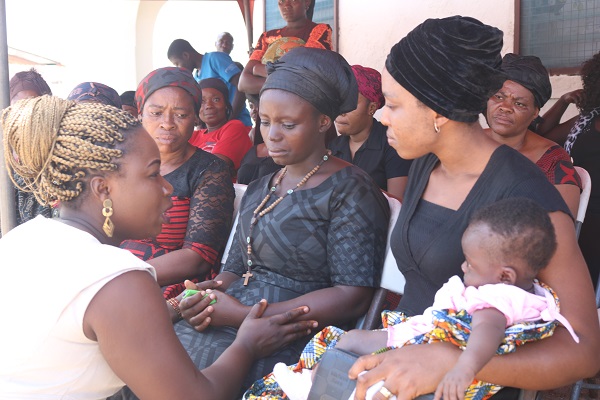 Promise Atsu Dayi, a mobile money vendor at Asylum Down, was shot by some armed men on August 21, 2018, between the hours of 7: 30 to 8:00 pm, as he was preparing to close for the days business.
The unknown gunmen allegedly attacked the vendor and in the process of struggling to take his money from him, shot him in the chest, on his right side.
Read Also: 3 wounded in robbery of Mobile Money Agent at Sahara
Lately, there has been an increasing number of armed robbery attacks on mobile money merchants in Ghana. However, several calls have been made for more security measures to be put in place for these vendors as the number of agents increases with each passing day.
Current statistics show that mobile money agents increased from 136 thousand in 2016 to 194 thousand in 2017.
Read Also: Photos: Scene where robbers shot dead mobile money vendor cordoned off