About 220 wooden structures used for both domestic and commercial purposes and their contents were razed down by the fire outbreak at Accra Timber market on Wednesday, February 15, 2023.
The Ghana National Fire Service (GNFS) in a Facebook post indicated that 'No Civilian and Firefighter related injuries were recorded' and 'a plastic processing company, a mosque and over 100 wooden structures and their contents worth thousands of cedis were saved by the firefighters'
It said they are investigating the cause of the fire outbreak.
The distress fire call according to the GNFS was received at 1336 hours reporting a fire outbreak at Accra Timber Market near Galloway.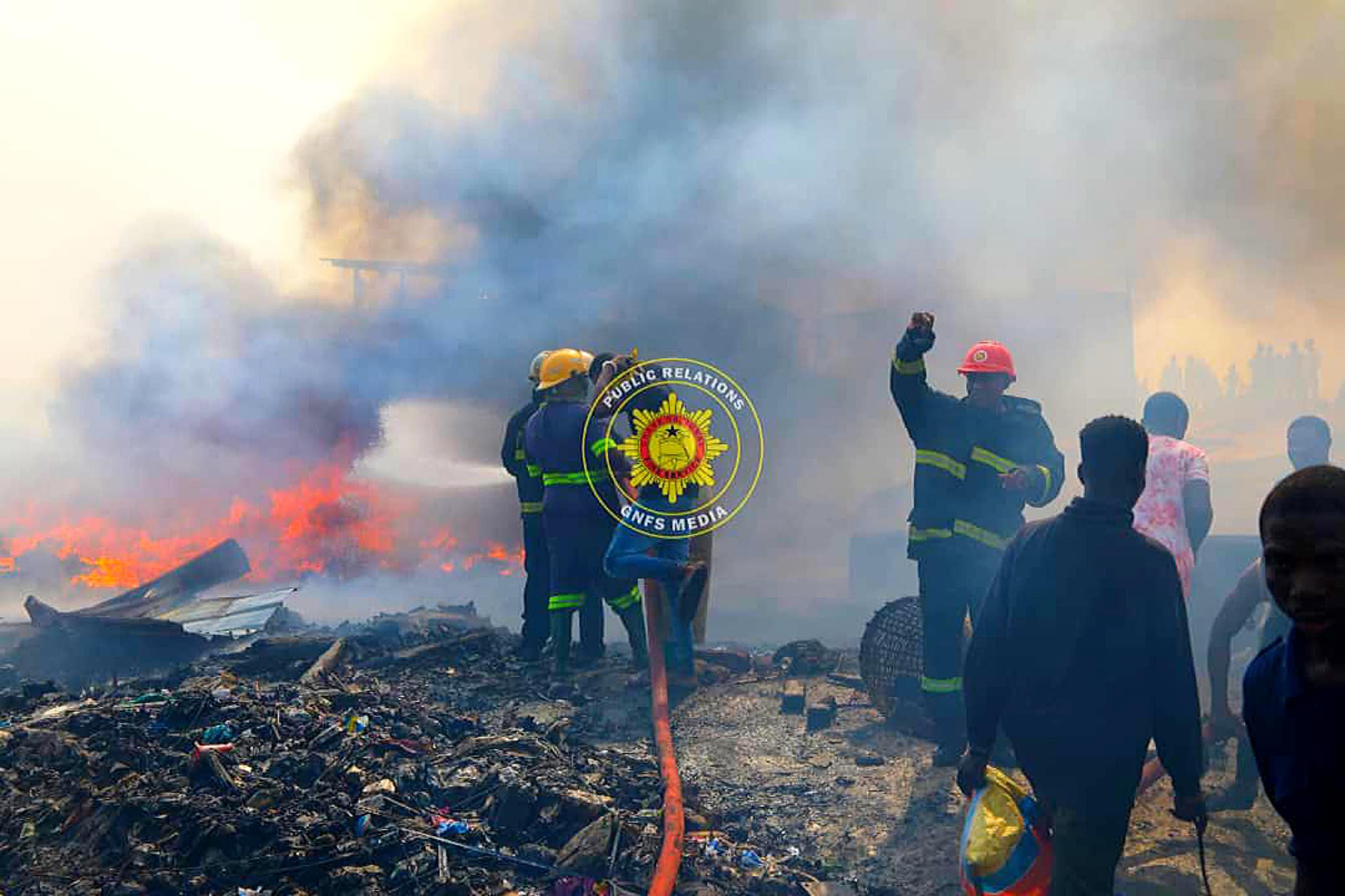 Six fire engines from Accra Regional Headquarters; Accra City, National Headquarters, Ministries, Circle and Parliament House Fire Stations were mobilized to contain the raging fire.
The first fire engine arrived at 1347 hours at the fire scene. The blaze was then confined and brought under control at 1512 hours via direct fire attack.
The fierce fire was finally extinguished at 1730 hours.