Director General of the Ghana Ports and Harbours Authority (GPHA), Paul Ansah Asare has been removed from his post.
A letter dated Tuesday June 5, 2018 states that Mr Paul Asare will be replaced by Mr Michael Achagwe Luguje, who is currently the Secretary-General of the Port Management Association for West and Central Africa, based in Nigeria.
Government is yet to clarify the reason why the GPHA boss has been dismissed.
It is however believed that his sack may have been triggered by a recent misunderstanding between workers and the Board Chairman, Peter Mac Manu.
The workers accused Mr Mac Manu of engaging in wrongful undertakings as well as running a family and friends' administration.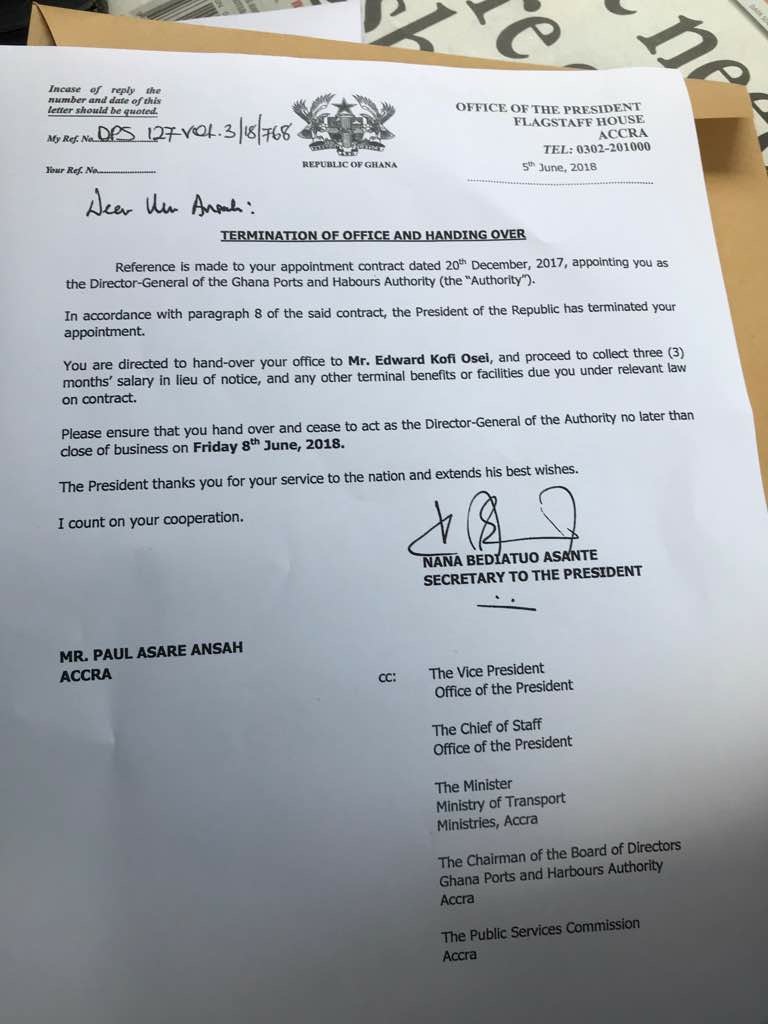 Read also: BOST Boss, Alfred Obeng Boateng sacked