Youth of Amanase in the Eastern Region have attacked the husband of the traditional priestess linked to the suspected ritual murder of an 11-year-old boy in a town near Kasoa.
Ishmael Mensah was allegedly killed by his two teenage friends at Atia Coca Cola in the Ga South Municipality in their quest to get rich.
The two teenagers, Felix Nyarko and Nicholas Kini were earlier arrested by the Kasoa Divisional Police Command following the tragic incident.
On the night of Tuesday, May 11, 2021, irate youth of Amanase accused the husband of the traditional priestess and his accomplices of trying to abduct another child in the area for money rituals.
The angry youth set fire to the vehicle, a Toyota Camry, belonging to the man.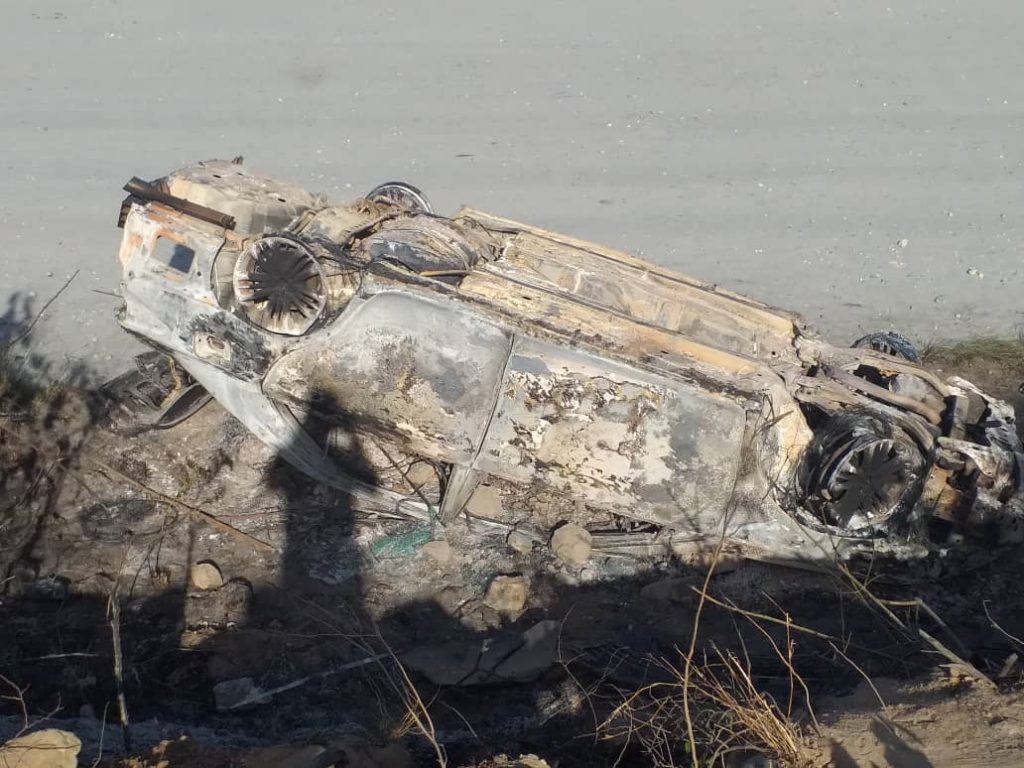 According to reports, they later apprehended his accomplices and took them to the chiefs' palace.
They also pelted stones at the police team deployed to the place to maintain peace, according to a Citi News report.
The reports indicate the side window glass of the vehicle with registration number, GP 2867 belonging to the Kibi Police Divisional Patrol was damaged in the melee.
READ ALSO:Â Wesley Girls' old student recounts persistent discrimination
Some residents who spoke to journalists vowed to take the law into their own hands if the police will not deal with the issues.
"We received information yesterday that, s community member sought the services of a traditional priestess here at Amanase, and he was asked to bring a child to complete the ritual. My brother's child was targeted to be kidnapped and when we got a hint of it, the family managed to capture the culprit, seized his phone, and rescued the child," Citi News quoted an eyewitness.
"Later in the evening, the traditional priest called to enquire about what had kept him so long. We got someone to pretend to him, and we lured the traditional priest and his accomplices to the area. Then we apprehended them and took them to the palace and called the police", the eyewitness added.
The youth had previously attempted to burn down the shrine belonging to the traditional priestess who has since been arrested over the killing of an 11-year-old boy.
Ishmael Mensah was buried on April 8, 2021.