Minister for Roads and Highways Mr. Kwesi Amoako-Atta has given contractors of the LEKMA road just six months to complete the project.
The Minister who went to inspect the commencement of work on the road said several other bad roads in parts of the country will be fixed before 2020.
"I'm giving you six months, by six months time I will come back here and put pressure on you (contractors), I am telling the people of Ledzokuku is not only this road, I am tackling a number of bad roads in the country and by 2020 the people will see the road network of this country," Mr Amoako-Attah said.
The government, through the Minister for Information, Hon. Kojo Oppong Nkrumah announced that a contractor has offered to fix the much talked about LEKMA road after a campaign by Joy FM.
He disclosed that a Dubai-based company M/S DSR Holding Inc had offered to commercially fund the construction of the 7.5km road.
In a lengthy release, the government explained why the road commonly referred to as LEKMA road had taken so long to fix despite a yearly clamor by residents.
A statement made available to the press told of how the current contractor is the third in four years after two previous ones failed.
The first was Malin Investment Ltd, awarded the contract in June 2015 and was expected to finish work by June 2017.
The contractor complained of payment delays during a period of more than a year in which he was paid more than ¢25,4m in four tranches by November 2016.
He abandoned the site in September 2016 after he officially activated a clause that allows the company to suspend work over persisting delays in payment.
By May 2018, the Ministry of Roads and Highways re-engaged the contractor to continue work, paying him the some ¢4.98m to continue work. According to the Information ministry he did not, compelling government to contractually terminate his work in July 2018.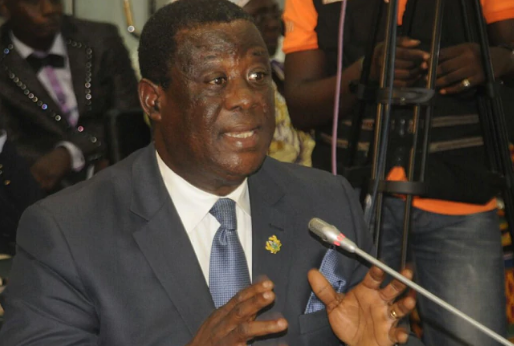 Minister of Roads and Highways Kwesi Amoako-Atta
The government's dealing with Malin Investments is now a subject of out-of-court talks after the company sued for wrongful termination with an outstanding ¢20.5m to be paid.
The second contractor M/S Hajaig Construction was engaged in September 2018 to complete the outstanding work and began on November 29, 2018.
But after "negligible progress", the single-sourced contractor was fired. The new contractor M/S DSR Holding Inc comes as June 2019 marked four years after the first contractor was engaged to do the Teshie road project.
This will come as a huge relief to residents of the area who have complained bitterly about how the bad nature of the road has affected them health and economic wise.
The bad nature of the roads has destroyed vehicles and left residents with respiratory infections.
READ ALSO: