The Junction Mall, located at Nungua in Accra, has donated a desktop computer to the Kpeshie Divisional Police in response to a request by the Kpeshie Divisional Police Service. 
Speaking at the donation ceremony on Monday, 11 June, the Centre Manager of Junction Mall, Ebenezer Asare said the centre had supported various bodies within the community and beyond, as part of its corporate social responsibility.
Mr Asare said their decision to support the Kpeshie Divisional Police was due to the genuineness of the request since the police require logistical support for their effectiveness.
Mr Asare also emphasised the critical role played by the police in handling security issues at the mall. "The police play a critical role in our operations. They support us in handling security issues at the mall, so, we thought it wise that we need to support them and crime is taking a different direction now and the criminals are now getting into all sorts of sophisticated actions and we needed to donate this to support the police and that's why we came to do the donation".
Mr Asare also encouraged the general public to assist in equipping the police to enhance their quality of services. He said "we encourage everyone in the community, let's support our police to give us a good service."
Receiving the donation on behalf of the Kpeshie Divisional Police, ACP Fosu Agyemang expressed his profound gratitude to RMB Westport, owners of the facility and Broll Ghana, managers of the centre, for their kind gesture.
He said "we are so grateful to "The Junction Mall management", they've donated a set of a desktop computer to Kpeshie Divisional Crime Unit to be used for our operational activities and we are so grateful for this kind gesture, it's going to help us in doing a lot in fighting crime".
ACP Agyemang also reiterated the government's effort in equipping the police and urged the general public to assist the police with computers, vehicles and communication gadgets to enable them to fight crime better.
"We're respectfully and humbly requesting the general public to also support the police in this direction by giving us computers, communication gadgets and even vehicles for our patrol. Government is doing a lot but we also want the public to support us in this direction so that together we'll fight crime".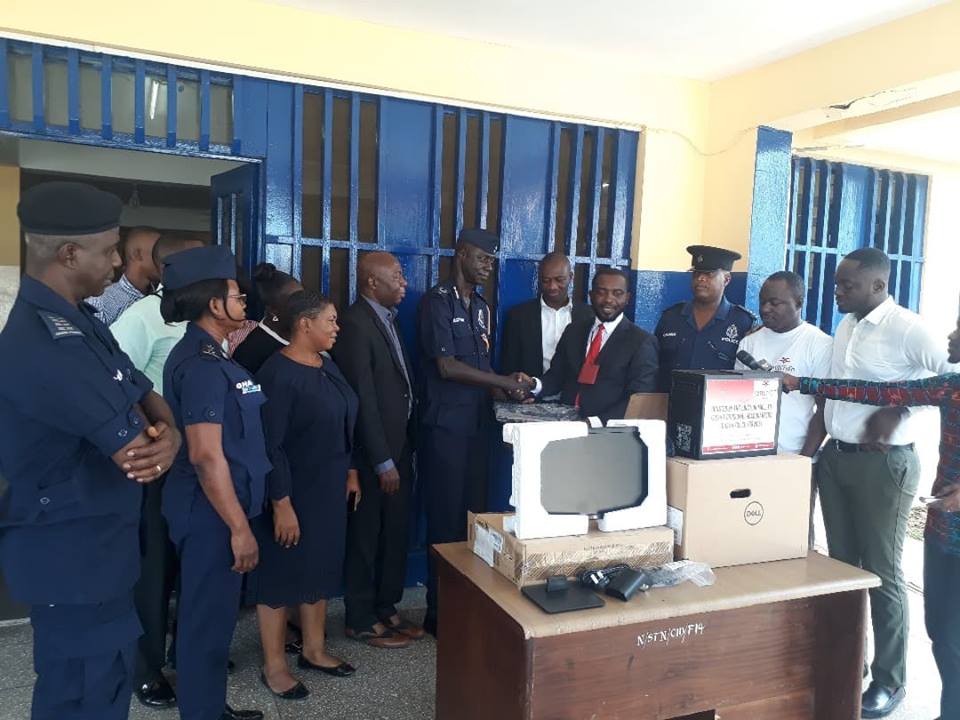 credit: classfmonline.com